The press service of the Ministry of Defense of Ukraine published a report on two Russian ships discovered during the Ukrainian-American exercises "Sea Breeze - 2015" in the area of ​​the sea section of the state border.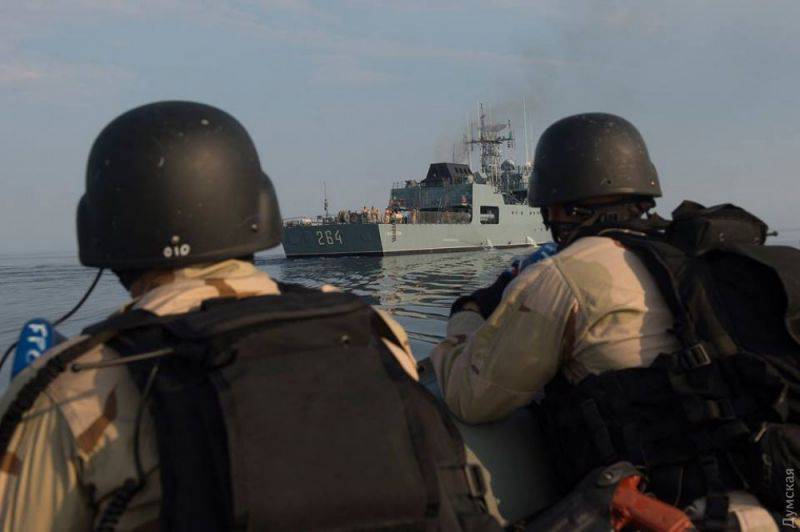 "During the Ukrainian-American Sea Breeze 2015 exercises, the Naval Forces of Ukraine discovered Black Sea ships in the immediate vicinity of territorial waters in the marine (exclusive) economic zone of Ukraine
fleet
RF: the patrol ship "Ladny" and the small anti-submarine ship "Suzdalets". It's not the first day that both units of the Russian Black Sea Fleet have been showing undisguised interest in the events held by the participants of the international exercise, "the press service reports
"Military Industrial Courier"
.
It is noted that the duty forces of the Ukrainian Navy went to sea to prevent crossing the state border, and the sea
aviation
Identified goals. In addition, the ships were monitored by reconnaissance and escort units of coastal defense units together with the naval guards of the State Border Service of Ukraine.
The command of the Ukrainian Navy stressed that this is the second similar case in the past three months, in particular, on June 4, a patrol ship of the Black Sea Fleet "Ladny" approached the country's sea border.
"In addition, at that time the Russian ship was on the recommended route for civilian ships, it posed a threat to the safety of navigation, and departed only after the Ukrainian navy and frontier guards" hinted "him with their decisive actions," the message underlines.