The head of the Rosoboronexport delegation at the Nizhny Tagil RAE-2015 exhibition, Igor Sevastyanov, said that foreign customers highly appreciated the combat experience of using the TOS-1A heavy flamethrower system in Iraq.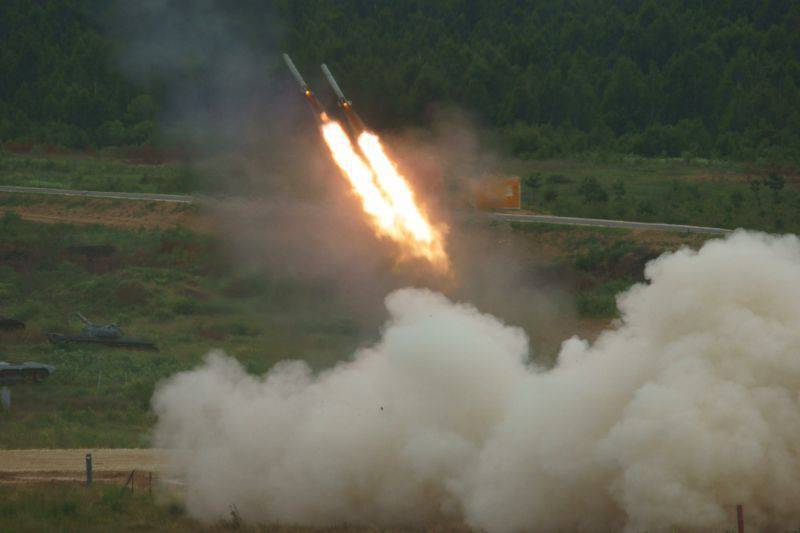 "Some of the samples offered by Rosoboronexport are generally in the top list in popularity. Take, for example, the heavy flamethrower system TOC-1А, which our Middle Eastern partners are very interested in. As the experience of the combat use of this system in Iraq has shown, it is ideally suited for local operations, precisely destroying a well-established enemy, "the newspaper quoted him as saying
"Sight"
.
Sevastyanov noted that the high efficiency of the Russian flame-throwing system allows calling it "tactical
weapons
».
"It's not for nothing that their appearance immediately attracted the attention of all Arab media. And there are grounds for that - the experience of using them showed impressive firepower and the strongest psychological impact on the enemy, "he added.
In 2014, Iraq received 12 heavy flamethrower systems TOC-1, 6 attack helicopters Mi-28HE, 9 attack aircraft Su-25 and up to 10 helicopters Mi-35M. In addition, the Iraqi military began to receive sets of air defense systems "Pantsir-C1". The total value of the Russian-Iraqi contract is about 1.7 billion dollars.