Assistant Commander of the Central Military District, Yaroslav Roshchupkin said in an interview
TASS
that
aviation
A group of Su-25 attack aircraft of the okrug successfully completed a flight from the airfield of the Russian base of Kant in the territory of Kyrgyzstan to the airfield of Totskoye, which is located in the Orenburg region. The flight was carried out as part of a sudden check of the combat readiness of troops and the Central Military District.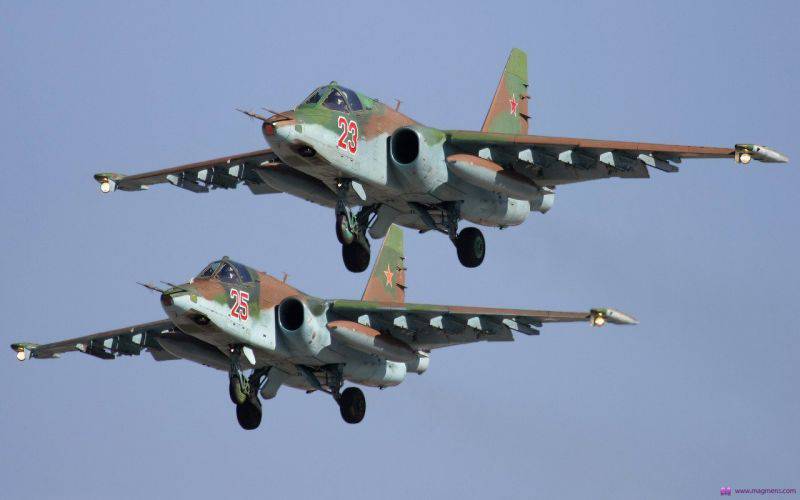 "The Su-25 attack crews traveled more than 2,5 thousands of kilometers with several landings at intermediate airfields. The attackers will perform practical actions as part of the aviation group in the Central Asian strategic direction, "Roschupkina quotes.
"Military Industrial Courier"
.
A sudden check of the military of the Central Military District began on 7 and lasts until September 12. It employs about 95 thousands of military personnel, 170 aircraft and more than 7 thousand units of military equipment and weapons.