Multinational exercises, taking place off the coast of the Odessa region, moved to the active phase, which will last until September 11, reports
RIA News
Post Ukrainian Navy.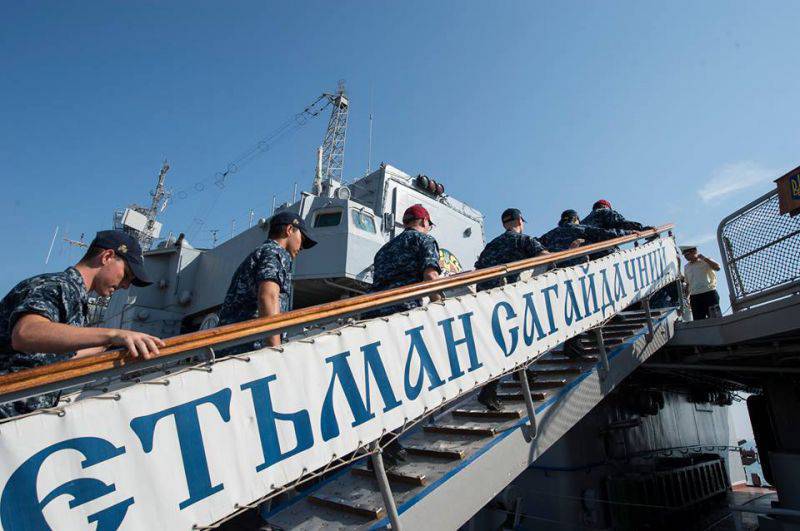 "The participating ships from Ukraine, the USA, Romania and Turkey will conduct a series of exercises at sea, in particular on conducting trawling, tactical maneuvering, transferring cargo on the fly at sea, searching for a submarine, and air defense, and will work out interaction with the sea
aviation
", Said Oleg Chubuk, an employee of the Navy press center.
According to him, on Tuesday also "will be the deployment of units of the coastal component, which involves units of Ukraine, the United States and Moldova."
Chubuk noted that "their tasks are search and raid actions, the landing of naval and air assault forces, the protection of important civilian infrastructure."
"The actions of the sea and coastal components provide aircraft and helicopters of the Ukrainian Navy, the Air Forces of Ukraine, the State Border Service of Ukraine and the US Navy," he added.
Help Agency:
"The multinational Ukrainian-American exercises Sea Breeze-2015 started in the Odessa region of Ukraine on August 31 and will last until September 12. The coastal phase of the exercise began earlier in the territory of the Nikolaev region. The maneuvers involved 2,5 thousand troops not only from the USA and Ukraine, but also from Bulgaria, Germany, Greece, Italy, Great Britain, Romania, Sweden, Turkey and Moldova. "