Indonesian Defense Minister Ryakimard Ryakudu said that official Jakarta had decided to purchase a squadron of Su-35 fighters from Russia. Information Agency
Interfax-AVN
reports that the Russian Su-35 fighter jets of the Indonesian Defense Ministry are planning to purchase the Freedom Fighter from the existing, but morally obsolete, American F-5, as an effective replacement.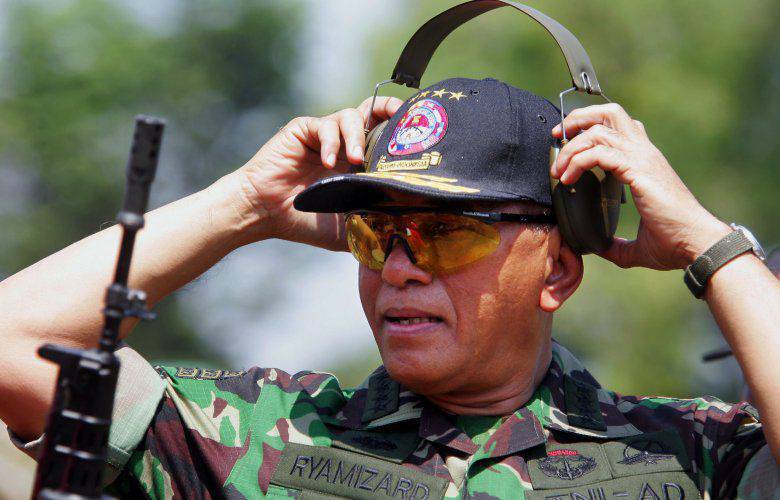 Ryakudu answered a question from journalists about why Russian fighters are preferred. According to the Indonesian Minister, the country's military pilots are well acquainted with the Russian
aviation
equipment and specifically with Sukhoi aircraft.
It is reported that the Su-35 aircraft will be acquired from Russia in stages - as funds are allocated from the state budget.
Earlier it was reported that the contract between the Russian Federation and Indonesia for the supply of Su-35 will be concluded until the end of September 2015. At the same time, the Indonesian side says that the aircraft will be purchased from Russia together with the technology package.
For reference: the Su-35 is a multi-purpose, super-maneuverable 4 ++. Generation fighter equipped with thrust vectoring engines. Fighter Su-35 created as a result of a deep modernization of the Su-27CM3. The aircraft in addition to the new engine received a new wing, avionics and control system. Being an 4 ++ generation aircraft, the aircraft is a transitional machine to 5-generation fighter jets.