The head of the OMVD in the Shelkovsky district of the Chechen Republic, Vakha Geremeev, informs the press that seven residents of the Chechen Republic were detained by Russian border guards on the border with Ukraine, who intended to get to eastern Turkey and then to Syria through the territory of Ukraine. According to Geremeev, seven residents of Chechnya needed such a journey in order to join the ISIL militants.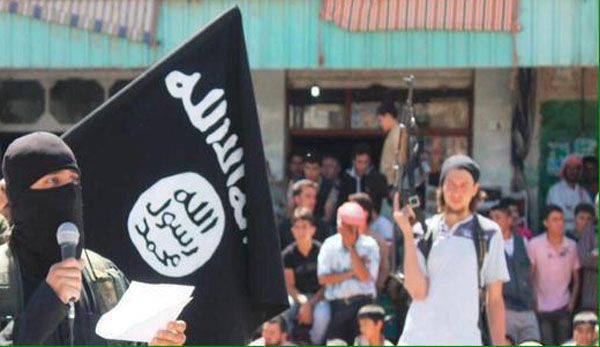 Vakhu Geremeeva quotes news agency
TASS
:
Their search was initiated at the request of parents, who promptly reported the sudden disappearance of young people. Thanks to the joint FSB and coordinated operational search activities, we were able to deliver these persons back to the Chechen Republic. At the time of detention, they were on the border with Ukraine. They are all relatives. Investigative actions are underway. The detainees confess.
It is reported that among the seven returned from the Ukrainian border to Chechnya, there is a pregnant woman. In her respect, a preventive measure in the form of house arrest has been chosen, in respect of the others, detention until the clarification of all the circumstances of the incident.
All seven are suspected of creating an illegal armed group and participating in it. At the same time about the presence of the residents of Chechnya, detained on the border with Ukraine,
weapons
OMVD Shelkovskogo area is not reported.
Meanwhile, the militants of the so-called "Islamic State" destroyed another temple in the ancient city of Palmyra. This is the temple of Bela, which was built around the 1 century of our era. Previously, jihadists blew up the temple of Baal Shamina, erected in honor of the Phoenician god of wind and fertile rain. According to the militants, they are "fighting for the purity of Islam." The barbaric actions of militants in Palmyra were condemned by representatives of the Islamic clergy of various countries of the world.