Polish defenders undertook until the end of 2016 to repair the 6 engines of the MiG-29 fighters in service with the Bulgarian Air Force, reports
REGNUM
with reference to the press service of the Ministry of Defense of Bulgaria.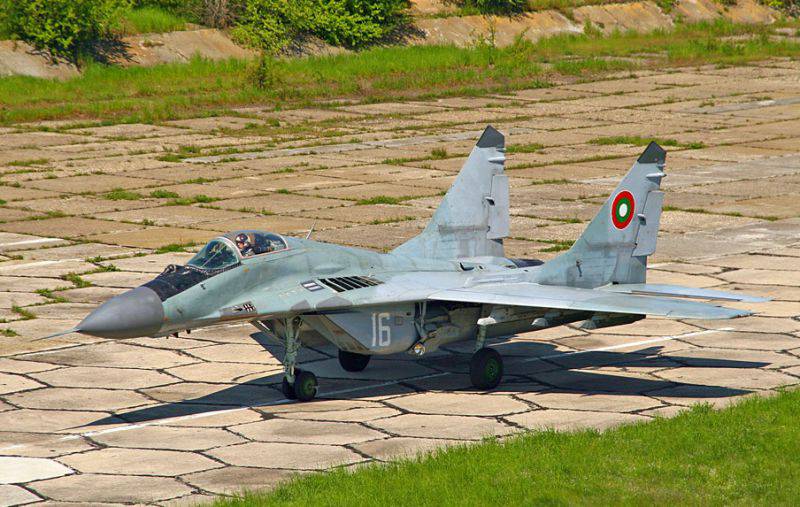 "The parties signed an agreement on cooperation in the military sphere, as well as a letter of intent for military-technical cooperation. In accordance with the agreement, Poland will repair the engines and units of three fighters by the middle of 2016, and the remaining three by the end of the year, "the release says. It is assumed that the repair will deal with the Polish state-owned enterprises WZL 2 and WZL 4.
An agreement on this was reached on August 28 during the visit of the Deputy Prime Minister and Minister of Defense of Poland to Sofia.
"The signed documents create broad prospects for developing partnerships in the defense sector," said Bulgarian President Rosen Plevneliev. - We perceive these agreements not only as a means to extend the life of the Bulgarian fighter
aviation
, but also as a tool for expanding cooperation, both in the defense industry and in many other areas. "
The head of the Polish Ministry of Defense, Semonyak, said in his reply that "Poland realizes how important it is for Bulgaria to preserve the flying resources of fighter aviation, and will do everything possible to meet the expectations."
In January, 2015 was reported that Bulgaria refused to renew the contract with the Russian Federation for the maintenance of MiGs due to the "high cost of repairs".
Commenting on this decision, the representative of the RAC "MiG" in Bulgaria, Alexander Alexandrov, said that "Poland cannot carry out repairs and maintenance of the Bulgarian MiG-29, since it does not have the necessary license for this."
According to him, "the Polish side buys all the spare parts for the MiG-29 in Russia, so the repair of these fighters in Poland, by definition, cannot be cheaper."
RSK MiG warned that after repairing airplanes in Poland, they would consider them defective and "disclaim all responsibility for their continued operation."