If you believe the reports of DHL, she sent a notification to Kiev that she had delivered a letter to Moscow containing an agenda addressed to the Chief of the General Staff of the Russian Armed Forces, Valery Gerasimov. On the eve that the head of the General Staff of the Armed Forces of the Russian Federation Valery Gerasimov was summoned in writing for questioning to the Main Military Prosecutor's Office of Ukraine, said the head of the Ukrainian Chief Military Prosecutor's Office, Anatoly Matios.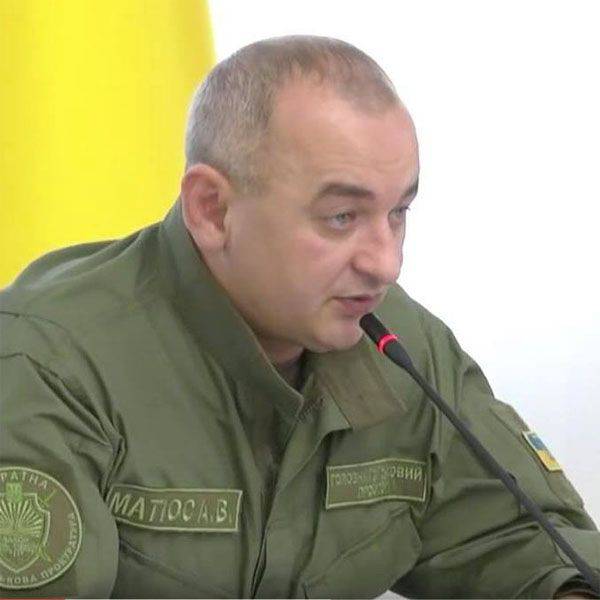 Matios quotes portal
"PolitNavigator"
:
Ukraine and the world know three tribunals: Nuremberg, Tokyo and Hague. We (...) will send materials to the fourth international tribunal. Gerasimov, wherever he is, will be attracted to sit before the mantles of international justice.
The same Matios, a few weeks ago, said that Valery Gerasimov was considered by the GWP to be "guilty of unleashing aggression against Ukraine." The head of the General Staff of the Russian Armed Forces is "charged with preparing a military operation in Ilovaisk."
Separately, it is reported that the Kiev Shevchenko court decided to take Valery Gerasimov under arrest, without informing who exactly would be "arresting" the representative of the command of the Russian Armed Forces.
Meanwhile, the Chief Military Prosecutor of Ukraine Matios said that "all evidence of the involvement of the GRU General Staff fighters in the southeast aggression was gathered." We are talking about Yevgeny Yerofeyev and Alexander Alexandrov. According to Matios, they will be sentenced "according to the maximum severity of the law".
Russians are accused of "conducting military operations, illegal crossing of the state border of Ukraine, illegal movement and storage
weapons
And other crimes. This is reported by lawyer Erofeeva Oksana Sokolovskaya.