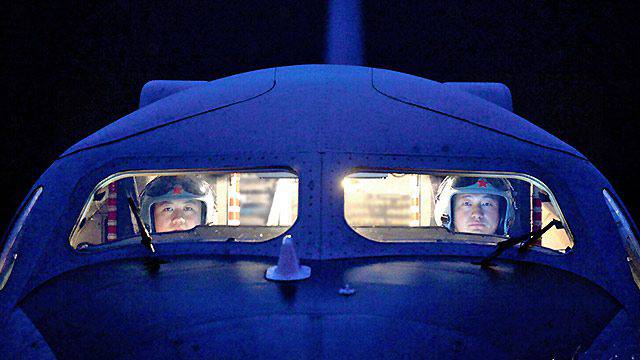 The crew of the Chinese long-range bomber bomber H-6K is preparing for departure (c) 81.cn
Chinese military Internet portal 81.cn published a large photo report of the 10th bomber
aviation
Air Force divisions of the Nanjing military district of the PLA, partially equipped with the latest Chinese long-range H-6K long-range bombers. Along with them, older vehicles continue to be used in the division, in particular H-6H bombers. It can be seen from the report that the H-6K crews, whose main specialization is the use of cruise missiles, also practice the use of not only adjustable bombs, but also free-fall bombs.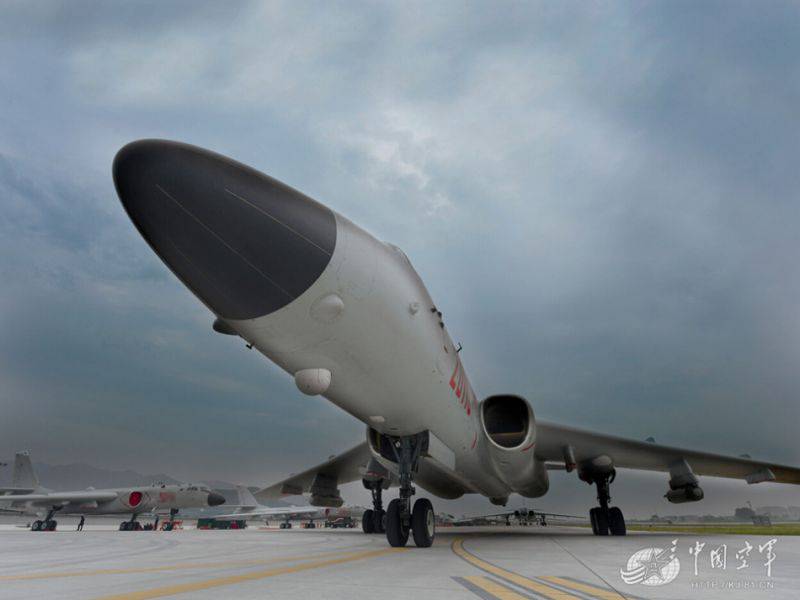 Bombers H-6K (c) 81.cn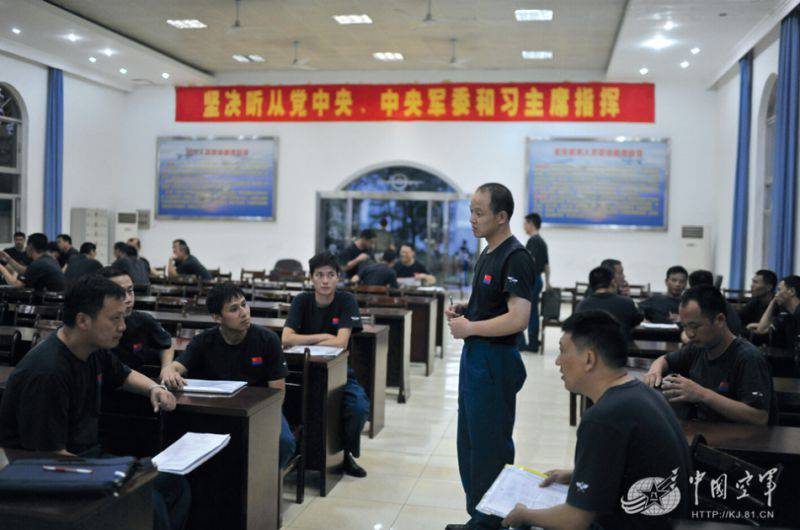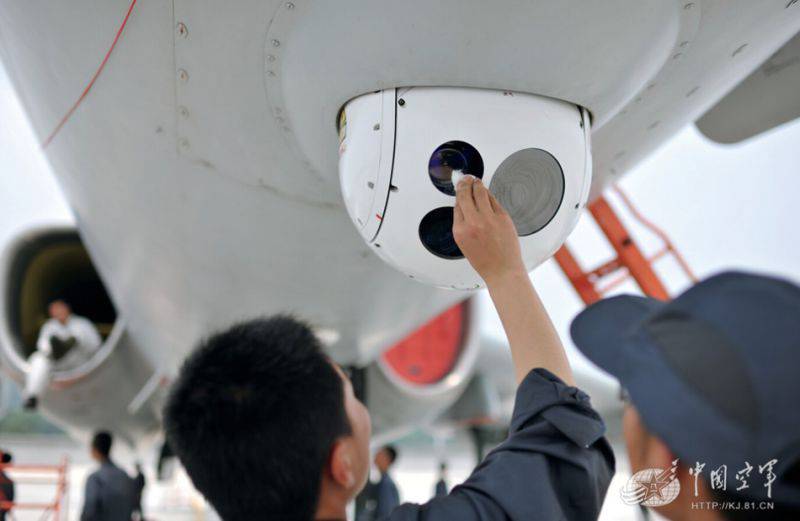 Optical-electronic sighting station bomber H-6K (c) 81.cn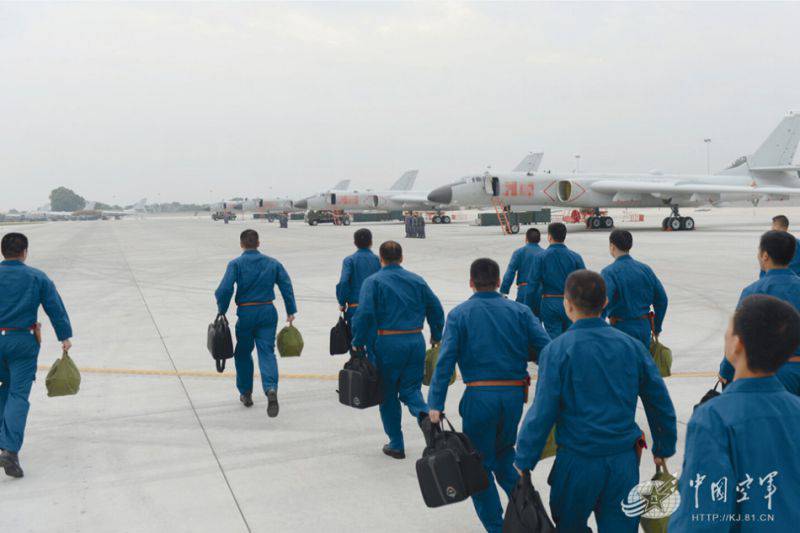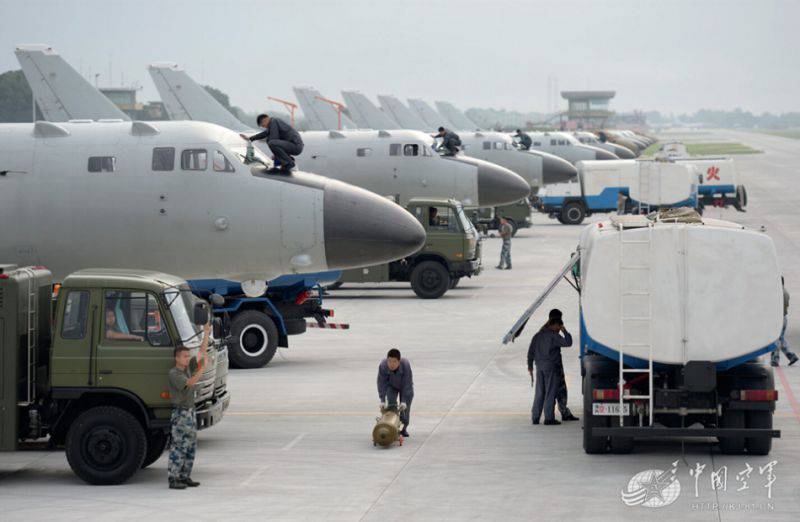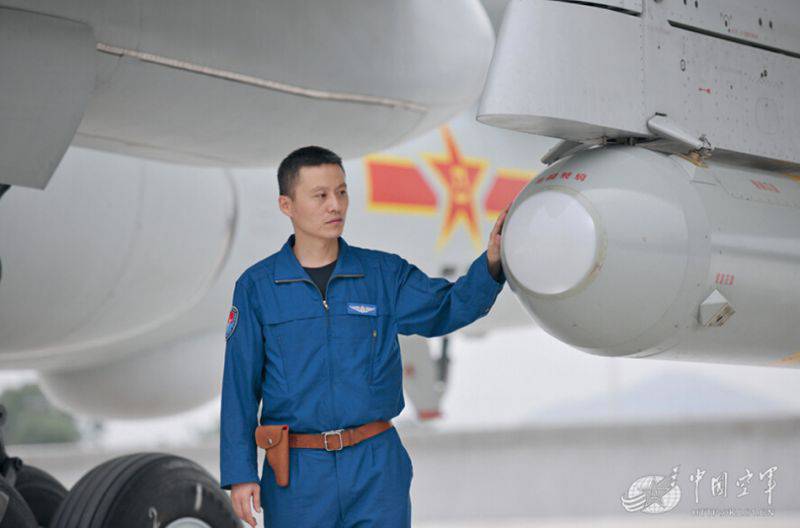 Service and suspension bombs (c) 81.cn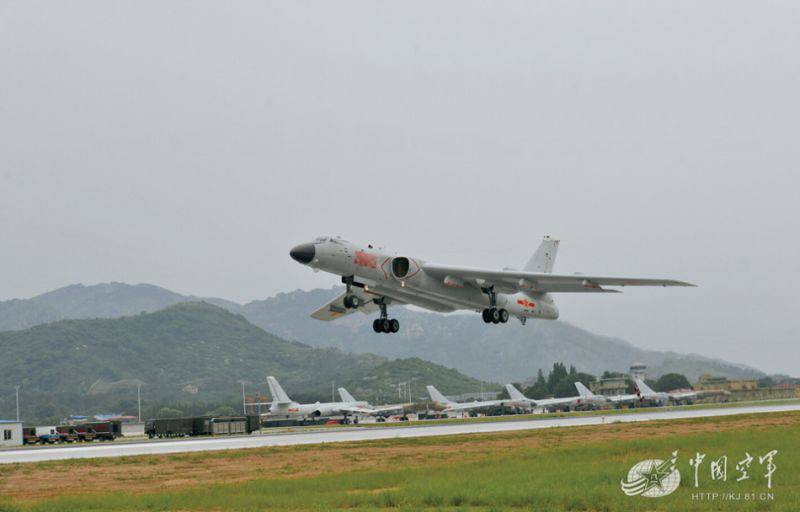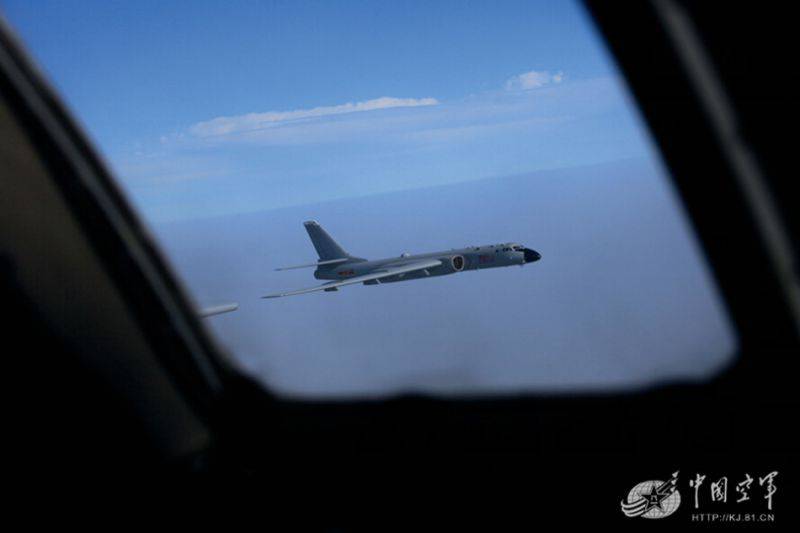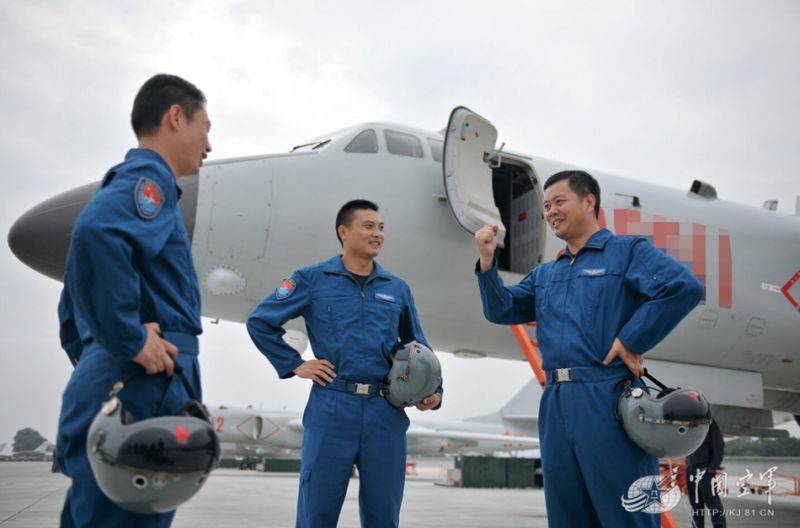 H-6K rocket-carrying bombers of the 10-th aviation division of the PLA Air Force (c) 81.cn
H-6K - a variant of a radical modernization of the basic design of the H-6 bomber (Chinese version of the Tu-16). The aircraft is equipped with Russian D-30KP2 engines, its airframe, especially the nose, has undergone major changes, and the composition of the on-board radio-electronic equipment has been completely updated. The aircraft is equipped with a "glass cockpit" with at least five multifunctional displays. Its main weapons are medium-range cruise missiles such as the CJ-10, while some older bombers, such as the H-6H, have recently been upgraded to use such cruise missiles. The H-6K can carry six cruise missiles on underwing hardpoints and possibly one more in the bomb bay that was preserved on this aircraft.
The H-6K aircraft made its first flight in 2007, and more and more attention has been drawn to it recently. In February 2015, Chinese President Xi Jinping visited the 10th Air Division of the PLA Air Force, and the "glass" cockpit of the H-6K was shown for the first time in television reports on this occasion. In recent months, H-6Ks have begun regular training flights over the "first chain of islands," perhaps practicing cruise missile strikes against Japan from its weakly defended southeast direction. It is assumed that the range of the H-6K aircraft allows it to strike with cruise missiles at all major US bases in the region, including Guam and possibly Hawaii. At the same time, the H-6K lacks the in-flight refueling capability that is essential for a full-fledged strategic bomber. Although theoretically its cruise missiles, which are structurally close to the Soviet Kh-55, can carry nuclear warheads, at the moment nothing is known about such a variant of equipment.