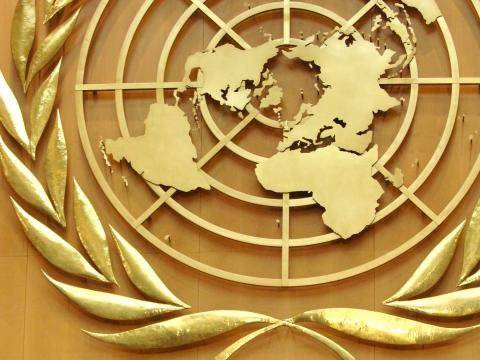 The UN Security Council adopted the resolution proposed by Russia, which calls for preventing the accumulation in Libya.
weapons
, including man-portable air defense systems (MANPADS), into the hands of terrorist groups.
The fact that weapons from warehouses in Libya could get to the militants in mid-September 2011 was announced by the director of the department for new challenges and threats of the Russian Foreign Ministry Ilya Rogachev, told RIA "
News
". According to him, "with high probability we can say that the weapon fell into the hands of the Al Qaeda regional office. In the same case, if the terrorists managed to seize MANPADS from Libya, the militants, according to Rogachev, will be able to establish a no-fly zone over the whole of North Africa.
And on October 3 2011, NATO Secretary General Anders Fogh Rasmussen expressed his concern over the loss of 10 thousands of ground-to-air missiles in Libya. According to the chairman of the NATO Military Committee, Admiral Giampaolo Di Paola, weapons can be anywhere - from Kenya to Afghanistan.