Sergey Starun, General Director of the Zashchita Corporation, said that the Scorpion LSHA-2B would enter the Ground Forces of the Russian Federation.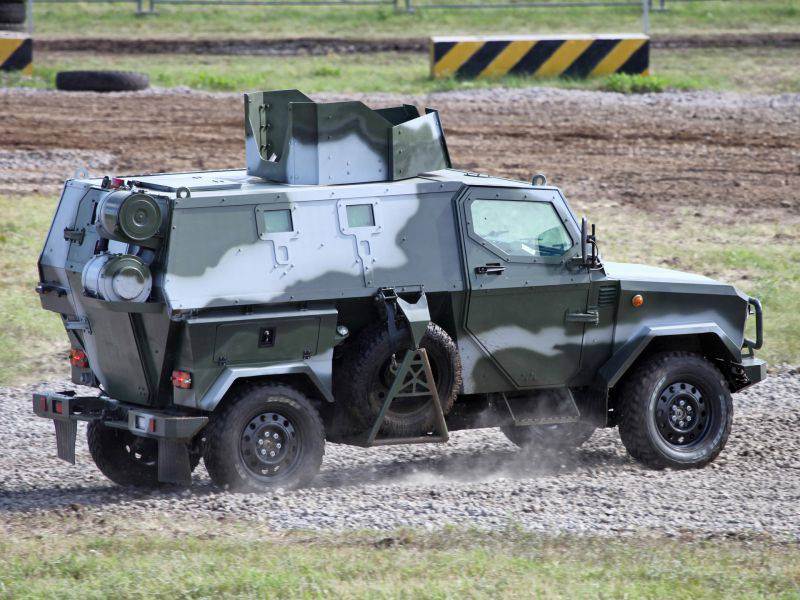 "A contract was concluded with the Ministry of Defense for the supply of troops to the experimental-industrial batch of army armored vehicles" Scorpion LSHA-2B ", - quotes him
"Military Industrial Courier"
.
The CEO noted that the talk is about several dozen units. According to him, in April 2015, the army of armored vehicles of the Scorpion series were adopted by the special forces units of the Russian army.
"At the moment, state tests passed" Scorpion LSHA-1 "(LSHA - light assault vehicle) with an open top (awning)," Scorpion LSHA-2 "with a hard metal top, as well as an armored vehicle" SCORPIO LSHA-2B ", - added he.
Starun noted that the Ministry of Internal Affairs of the Russian Federation was interested in the unarmored "Scorpions", not excluding that the contract for their delivery to the department could be signed before the end of 2015.
"Last summer, the armored Scorpion LSHA-2B, as part of 15, of promising samples of military vehicles was successfully tested in heat-desert, sandy and mountainous areas in the Astrakhan region and in Kabardino-Balkaria. The total length of the test route was approximately 4200 km, "he said.
The Scorpion LShA armored car with 4.5-5 t mass is equipped with a diesel power unit with 166 hp power, which allows to reach speeds up to 130 km / h. It is equipped with a rifle protection
weapons
6 class and explosive devices with power up to 600 grams in TNT. Also provided for the installation of machine guns "Kord", KPVT, grenade launcher "Flame" and other weapons.