The acting head of the press service of the Federation Council of the Russian Federation, captain of the second rank Andrey Luzik reported that the ships of the North
fleet
went on a long arctic trip. After joining the squadron, the ships, according to Andrei Luzik, headed for Novaya Zemlya. But this is not the final destination of the campaign. Weather Report
RIA News
learn services
Atomflot
who are ready to send icebreakers in case of worsening ice conditions, because the trip will be long.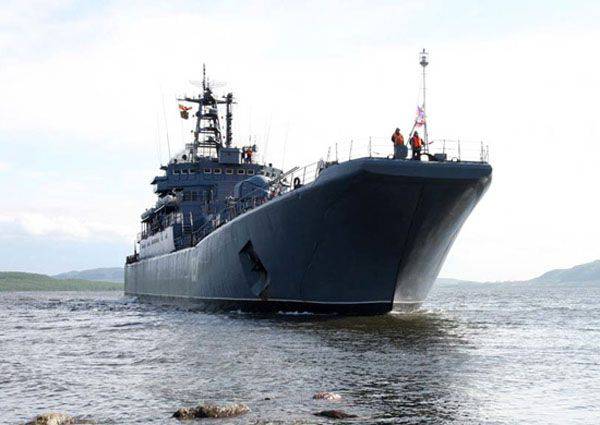 The representative of the Federation Council of the Russian Federation reports that the Arctic motorized rifle brigade is involved in the long march.
Andrey Luzik:
Its units are located on the large landing ships "George the Victorious", "Kondopoga". Motorized infantry for the first time participate in a long hike. They will have to perform the landing of the amphibious assault force and the unloading of equipment on the Kotelny Island (the Novosibirsk Islands - approx. "BO") and other Arctic territories. The servicemen of the brigade will take part in a number of exercises with live firing.
Sailors will have to work out the skills of actions during search and rescue operations, to take part in assisting ships conditionally in distress in the waters of the Arctic.
Andrei Luzik also reports that the sea will be actively involved in the campaign.
aviation
.