The policy of total absurdism in Ukraine continues to gain momentum. If, until now, the country has been recruiting virtually everyone who needs it (it's enough to show a passport and fill out a questionnaire), now they have decided to open the door to the current deputies of the Ukrainian parliament. It is reported that a well-known ukrodeputat Mustafa Nyei filed a questionnaire for participation in the competition for the recruitment of patrol officers of Uzhgorod. Haye himself wrote about this on his page in
Facebook
:
(...) if I pass all the tests, I will undergo training on our training base on a general basis. Anticipating questions, I will clarify right away that this does not contradict the status of MP. The legislation provides for the possibility of academic leave for members of parliament, and earlier it was repeatedly used by deputies of past convocations.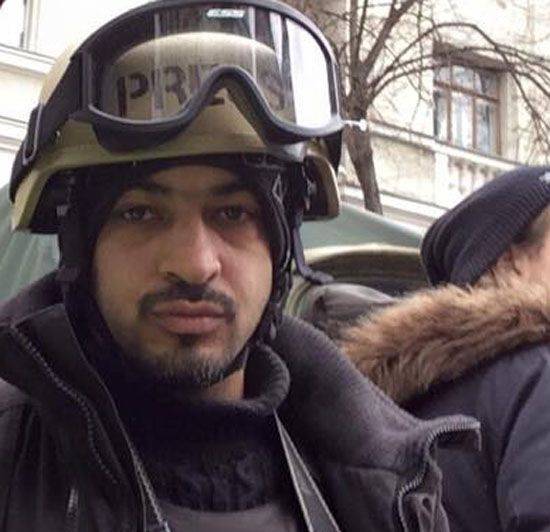 So after all, the status of a people's deputy, as you can see, in Ukraine nothing at all contradicts. Do you want to - be a patrol policeman and be trained in training camps, you want - take it in your hands
weapon
and go kill civilians in Donetsk and Lugansk, you want - take a bag and go to the US for donations from McCain "for the needs of Ukraine", if the cookies are over ...
Nayem tries to explain for what purpose he decided to join the patrol police station as well:
Why did I do this? I consider it impossible to change the system of law enforcement agencies, not knowing and not interested in its basics. It is disrespectful to people who have already devoted themselves to working in the police, and I am sure that they will help me to acquire such knowledge and experience in the future. The patrol service is the first step in the system, and I want to know and understand how future police officers learn and what. Not with someone's words, but himself.
At the same time, the ukrodepuat immediately declares that he is not going to patrol the streets of Transcarpathian cities (attention!), Since this "contradicts the status of a people's deputy":
Will I go on patrol of the streets of Uzhgorod and Mukachevo? Obviously not. As it is contrary to the status of MP.
Ukrologika in action: to be registered as a patrol police officer - does not contradict the status of a people's deputy, and contradicts participation in patrolling. Applause for a wonderful logical passage, Hiring! ..