The official representative of the Turkish Ministry of Foreign Affairs Tanju Bilgić announced the signing of an agreement with the United States, which provides for the sharing
aviation
Incirlik base as part of the fight against the militants of the Islamic State.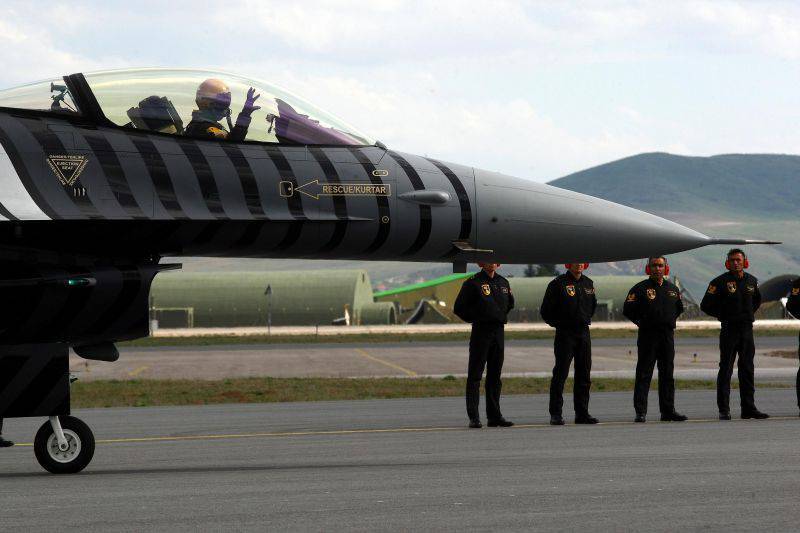 Bilgich noted that the document stipulates that the US Air Force will use this airbase only to fight the "Islamic state", and this "does not include support for Kurdish militias in the north of Syria."
It is worth recalling that on July X, the Turkish authorities agreed to provide the Incirlik base to the US military. Turkish President Recep Erdogan promised that the operation of the facility will be limited to strict limits and will be directed exclusively to the fight against terrorists, which is supported by all Turkish citizens.
"I do not want our citizens to live in fear. Now we have entered a period of a completely different struggle. Operations against terrorist organizations will continue," the newspaper quotes him.
"Sight"
.
Incirlik Air Base was built by American specialists in the spring of 1951, approximately 300 km southeast of Ankara, near the city of Incirlik. reconnaissance operations against the USSR.
stories
"Incirlik" was used by the US Air Force and NATO forces in Europe, including for refueling and maintenance of military aircraft ", - reports about the airbase edition.