Today, the Turkish Air Force delivered the most powerful air strike against the positions of the so-called Kurdistan Workers' Party in northern Iraq in recent times. Eight F-16 aircraft of the Turkish Air Force attacked the province, in which, according to official Ankara, the positions of the PKK supporters are located. It should be noted that the Kurdistan Workers Party in Turkey is a banned organization whose supporters are accused of terrorism and separatism.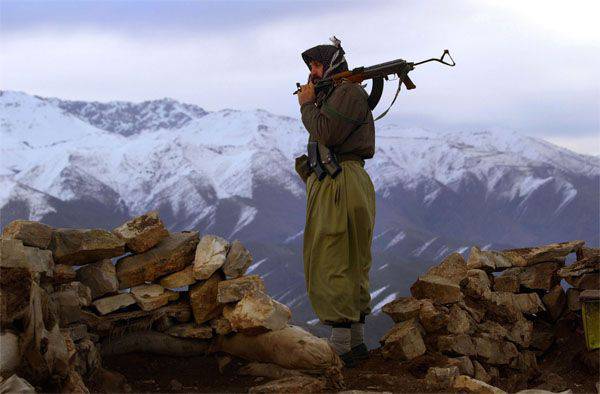 The Turkish Air Force struck the Kandil region, where, according to an official representative of the Turkish Ministry of Defense, warehouses with
weapons
representatives of the PKK. On the number of dead after the air attack on the north of Iraq, the Turkish Air Force is not reported.
Meanwhile, the Kirkuk-Yumurtalik oil pipeline was blown up in the Turkish province of Shirnak. Through this pipeline, oil enters Turkey from the territory of Iraq. The head of the Turkish Ministry of Energy and Natural Resources stated that "as a result of coordinated actions of the military and rescuers, it was possible to avoid a shortage of crude oil in the country."
Agency
Reuters
reports that Ankara and Washington have so far failed to agree on what specific forces need to be maintained in Syria and Iraq. The complication here is added by the fact that the Kurds are fighting the ISIS militants, and Turkey is bombing the Kurds in Iraq, accusing them of trying to destabilize the situation in the country. And is it possible in general to agree with Washington in this case, if Washington itself at one time was behind the creation and financing of the so-called "Islamic state", promoting the policy of controlled chaos in the Middle East ...