Another major operation of the Egyptian security forces took place on the Sinai Peninsula, where the terrorist groups associated with the so-called "Islamic State" have recently been active. During the fighting, the Egyptian soldiers eliminated at least 59 terrorists, but they themselves suffered losses. If you believe the official reports of the Ministry of Defense of Egypt, then during the fighting killed seven soldiers of the Egyptian army.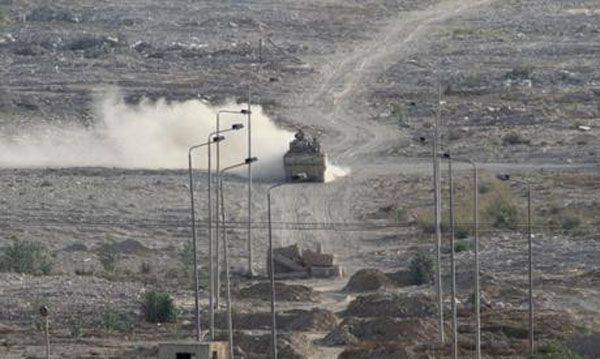 It should be noted that the militants some time ago announced the creation of a "province of an Islamic state" ("wilayat of Sinai") in Sinai. At the same time, the number of attacks on Egyptian roadblocks and checkpoints increased. Earlier, the leaders of ISIS stated that they intend to take control of the Gaza Strip, for which they use the territory of the Sinai Peninsula.
Information Agency
France-Presse
writes that another attack by ISIS militants in Sinai occurred last weekend. As a result of this attack, not only soldiers of the Egyptian army were killed, but also more than 60 civilians. Terrorists attacked populated areas in the area of ​​the cities of El-Arish and Sheikh Zuweid using automatic
weapon
, grenade launchers and mortars.