The American company GA (General Atomics) has spread a message about its development of photon (laser) energy
weapons
. According to company representatives, the start of testing of such weapons will begin in the near future. The public saw the autonomous weapon module
Tactical Laser Weapon Module
at the exhibition
Navy's Sea-Air-Space Exposition
. In this case, information on a number of technical characteristics of the laser module has not yet been disclosed.
The site
IEEE Spectrum
It is reported that the company's stand at the above exhibition attracted the attention of visitors. The same site states that the weapon functions using beams of high-coherent light with power from 75 to 300 kW. For comparison, a laser installation from
Lockheed Martin
It has an "output" of about 10 kW of power.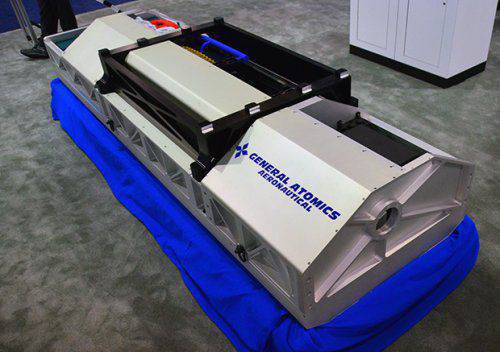 New photon (laser) modules from the company
General atomics
will differ in size depending on the power of the pulse. The compact module has a volume of no more than 2 cubic meters and is able to be installed on any vehicle, up to the usual SUV. The mass of the device depends on how many pulses it can produce until the battery is completely discharged. According to some data, in terms of the mass-output power ratio, American company specialists achieved very significant results: around 4 kg per 1 kW. In other words, an installation with an output of 300 kW will have a mass of about 1200 kg.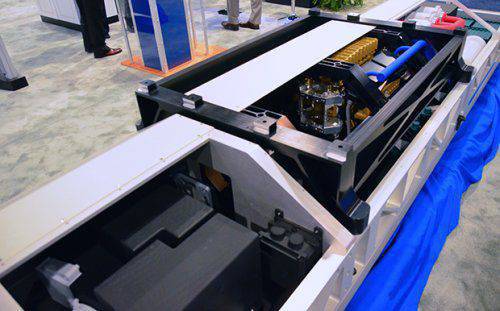 The weapon is controlled by the use of a plug-in controller, which requires aiming a target laser at the target. Then it remains to press only one button.
The company GA says that such weapons can be installed on heavily armed AC-130 or aircraft V-22 Osprey. It can also be used (in relatively light versions) for the Predator C Plus super-heavy drones.