RIA News
With reference to the Ministry of Defense, it reports that today the Marine Corps units near the Kerch Strait, as well as the motorized rifle formation on Sakhalin, are in full combat readiness.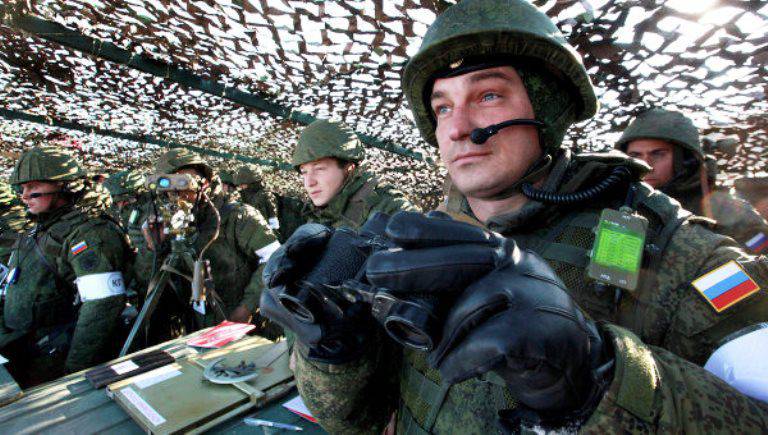 "Subunits of the Marine Corps, stationed in the village of Temryuk, Krasnodar Territory (in 60 kilometers from the Kerch Strait separating the Crimea from the rest of Russia), as part of the strategic command and staff training on the management of the Armed Forces of the Russian Federation are on full alert," says release.
It is reported that "the personnel made a march to the designated area using standard equipment, where they equip fortifications and prepare military equipment and weapons for training and control firing."
"All combat training events take place in conditions close to real combat operations, using simulation tools. The personnel fulfills the tasks of counteracting conditional sabotage groups and
aviation
conditional adversary, "the press service noted.
The motorized riflemen on Sakhalin are alarmed.
"The motorized rifle formation of the Eastern Military District, stationed on Sakhalin Island, has been brought to a high degree of combat readiness within the framework of the strategic command and staff training on command and control of the Armed Forces of the Russian Federation," the military department said.
According to a press release, "motorized rifle,
tank
", artillery and anti-aircraft missile units advanced to the area where they are equipping combat training positions and, with the support of army aviation, will begin maneuvering anti-landing defenses of the coast." About 3 thousand military personnel and 1 thousand units were involved in the exercises. military and special equipment.
According to the press service, "the strategic command and staff training is held in accordance with the training plan of the Russian armed forces for the 2015 year."