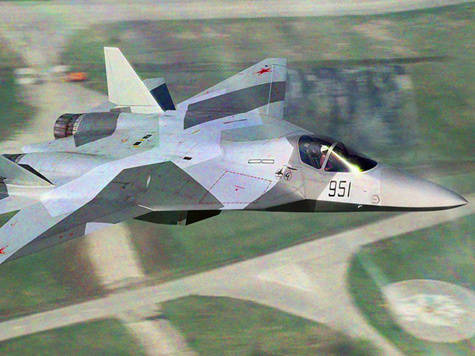 Hero of Russia Magomed Tolboev gave a frank interview with "MK" about the problems of the domestic aviation industry on the eve of the opening of the 10, the anniversary International Air Show in Zhukovsky (MAKS)
This year more than ever many claims are made to domestic aircraft. Meanwhile, not everything is as bad as it might seem at first glance. About the pain points of domestic
aviation
, as well as the fate of the legendary aerobatic teams "Russian Knights" and "Swifts" told "MK" Hero of Russia honored test pilot Magomed Tolboev.
- This year we will finally show for the first time the "T-50" - the 5 generation fighter. It could be shown only with the permission of the President of Russia. "T-50" will fly in a pair, - says Magomed Tolboev. - The general rehearsal with them has already been held.
- Why only easy? Are aerobatics weak?
- The super patterns will show "Su-30", "Su-35". "T-50" is still in the testing stage, you understand. He is just now learning to fly. And then we'll drop it, God forbid! And in two years, in 2013, we will show you that everyone will cry ...
- Explain to the amateur, what is the conceptual difference between fighters of, say, the fourth generation and the fifth?
- What do you mean! This is a fundamentally different car. "T-50" is the only one in the world that flies in a supersonic sound without a boost. This is a huge fuel economy. All fighters spend three times as much fuel to get to supersonic. Fuel ends - you have to sit down. And we have a range of hostilities due to this increased three times.
Another fundamental difference - a special coating and stealth. The configuration of the angles of the aircraft is designed so that the reflected rays that give the radar, do not go back, and scattered in the air.
- What about civilian new products?
- "A-380" will fly every day. The world's largest passenger airbus, which over 500 man carries simultaneously. With this passenger giant we could immediately close the topic of Sakhalin and Kamchatka. People spend two weeks sitting there at airports to get away on holiday to the mainland. But now use the "A-380" everywhere does not allow the poor condition of the airfield complexes.
- Why do not you just say this to the Prime Minister?
- And you think I'm not talking? You think he is not worried? Putin is very concerned about the state of the modern airfield network. But it is impossible to do everything at once. Sochi had to be urgently built a magnificent airport, gradually get to the others.
"But as long as the court is concerned, people are dying." After the catastrophe in Petrozavodsk, as they jinxed, almost every week forced landings, accidents ...
- I don't want to talk about this, again we will strike a blow in politics ... There is Rosaviatsia, Rostekhnadzor - they are obliged to watch that private airlines exploit aircraft. What can not be forbidden to fly worn machines? Autumn-winter - they will begin to fall again. I warn you that it will. Short-haul aircraft "Yak-40", "An-24" completely exhausted their time, their life. They must immediately cease to exist. "Tu-134", "Tu-154" once transported the entire USSR. But it is impossible to load the old donkey endlessly as a young one! I feel sorry for the dead passengers, I feel sorry for the pilots, I only understand the attitude of the state to the problems of civil aviation.
- Magomed Omarovich, I see that in the corner of your office there is a mourning wreath for Igor Tkachenko, the commander of the "Russian Knights", who died in a plane crash two years ago.
- It was an accident. The most magnificent guy was, my student, by the way, I led him for six years, presented him to everyone as a "Russian bear". We had T-shirts - a huge red star, torn in the center, and a bear face protrudes from it. But ... In this situation, he could not do anything. The guys showed "tulip", there was a dissolution, the planes became and fired rockets, then went down. Each slave was looking for his master. They had to do it clearly. But led by the next couple for Tkachenko missed and missed his own. I saw another and went to him and, as I was walking, covered Igor. Tkachenko did not see anything.
- But the official investigation came to a different conclusion.
- Igor was not to blame. I insist on it. It is insulting when blaming the deceased.
- I heard that this tragedy caused almost the dissolution of the "Russian Knights". Do they really want to destroy them?
- So, so. "Russian Knights" and "Swifts" - a single group, two squadrons. And we will give Igor Tkachenko a mourning wreath from a helicopter.
But today I am alone fighting for the "Knights" to remain. I am alone against the Minister of Defense Serdyukov. The rest are silent. It's not a matter of Vityazi at all, but at the Kubinka airfield, which the billionaire wants to sell. He wants to buy this entire territory for some of his base. "Kubinka"! The central base of the Moscow Air Force military district! Twenty years ago, when we were just starting, it was Kubinka that was our competitor as a venue for an air show. On access roads, on openness, it is even better than we are. This person will buy Kubinka, buy the rest. Who will defend Russia? Russia has a huge territory, and buys only six helicopters a year!
As I can, I create public opinion, but I cannot buy new planes and helicopters for the state. By the way, I have no car, I walk home from work. There are planes - no car. From my office to the apartment forty minutes straight. And I go to Moscow by train. Past Baba Dusi, she sells salted cucumbers at our station, and when the air show opens, she sits here nearby. This Russian woman, you can not catch it with anything. On such and still holds the whole country. For twenty years now she has come to us, sets a stool, spreads a blanket and lays out her cucumbers on it. She 82 of the year already - and it was 62, when we started. Today my old American friends arrived, B-52, a strategic bomber. Shandarakhnuli for the meeting fighting fifty grams of vodka and ate snacks cucumbers ... For aviation! .. I flew on this earth in everything that moves. Such a school, as was the Russian pilots, and never will be. But for twenty years now they have been killing Russian aviation. How can? I am an officer. I am sick and ashamed of what is happening. We squandered everything that was done with a stock for grandchildren. And nothing is created in return.
- But what about the new generation of fighters, the unprecedented, ultramodern ...
- Yes, what is the fifth generation of fighters - it's 80-s, we then flew them! They came up with thirty years ago, and show in 2011-m. What more to say? I have the honor!