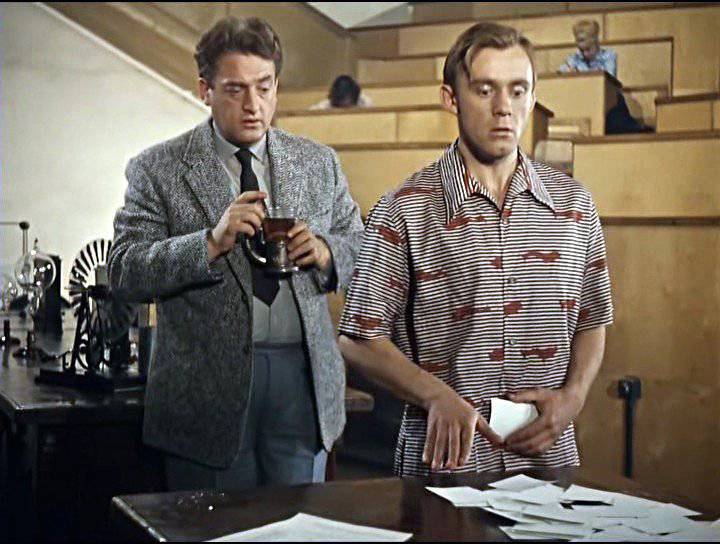 Ukrainian events are a test not only for the Russian elite. It is also an exam for our people.
What do you think? Thought that the elite should pass this exam, and you do not? We thought that the elite would sit and puff over the examination ticket, and you would sit and husk the seeds, and when the elite wrote their answer, they would give a mark, and that would be all? And if the score is bad? Send to retake? Just like that?
No, my dear. This is an exam for everyone.
To begin with, you also need to be able to take an exam. To take the exam, you need to know the correct answer. Do we know him?
What does our people think about Ukraine?
Some people think that Ukrainians want gas for free. And gasoline is cheaper. And loans. Did you know that ordinary Ukrainians, far from power, pay for gas in the same way as all of us, sometimes even more? And if you count what part of the salary ordinary Ukrainians pay for gas, then it will be much more than we do. And ordinary Ukrainians for the most part pay for gas regularly. And debts to Russia did not arise at the level of rent, but at the level of Naftogaz and the government of Ukraine.
The Ukrainian elite, the Ukrainian oligarchs who own housing and utilities structures and industrial enterprises (the largest consumers of gas, by the way), created and saved debts, and Russians often blame the accusations on the Ukrainian people, as if they were the people who did not want to pay.
That's how interesting it happened. For many years, the Russian and Ukrainian elite tried to outwit each other with paying for gas and transporting it to Europe, each was inventing different interesting conditions, each was looking for their own benefit, as a result, the Ukrainian elite stopped paying the Russian, after which the Russian elite shook a few more billion cubic meters of debt ( it is asked who forced) and demanded to pay them. And the Ukrainian elite not only does not want, but cannot. And these floats between the elites of the two countries in the face of Prodan, Miller, ministers, prime ministers and presidents have been going on for many years. At the same time, the Russian people think that Ukrainians do not want to pay.
Moscow Jews with Kiev Jews drag the pipe, divide income, steal gas, and Russians accuse each other with Ukrainians. Verily: the lords are fighting, at the lackeys the forelocks crack.
How are you going to take the elite patriotism exam, if you still do not understand what exactly the elites of the two countries - Russia and Ukraine - arranged for all this Armageddon?
Maidan?
He was organized by one part of the Ukrainian elite, in order to ward off another from the state trough. And the crowds that went to the square are a technical matter. If in Russia to organize the same brainwashing, as in Ukraine, there will also be a few percent of idiots and half a percent of thugs who are ready to go to the square and burn tires. And if they also pay for it! ..
The population of Kiev is about 3 million. 1% - this is 30 thousands, here's the Maidan. 0,1% is thousands of 3, here you have a few hundred scumbags.
And if you consider that on the Maidan brought the unemployed from all over Ukraine and Bandera from the western regions - what can I say?
You make a conclusion about all Ukrainian people by several percent of those who were shown to you on TV, who write comments on popular sites, who post videos on "YouTube", and are you sure that these percentages reflect all the people? Are you sure that it is not organized specifically to divide the peoples of Russia and Ukraine, to sow hostility and make war?
You want to say that in Russia there is no percentage of those who are ready to go to the square, eat and drink tea for free, listen to the gorlopanov from the stage, jump for the EU or for something else?
You want to say that in Russia there are no several thousand gangsters? Yes, in Dagestan alone, they can be found. And immediately with
weapons
. And in some areas of Moscow, not without it.
The Ukrainian elite skillfully organized the Maidan, threw the Russian elite with payment for gas, and, as always, the people otdivaetsya. Yes, the people are also to blame. Because the people and the elite are not isolated worlds, they are two communities penetrating each other.
But look at yourself: after all, we, too, in 1991, supported Yeltsin with his course to the West. Not all, but supported.
So the Ukrainians, too, are not all supported Maidan! And today only 20% of voters voted for Poroshenko's party in the elections. And the Nazis from "Freedom" did not pass at all. Lyashko barely passed.
And half of Ukraine did not go to the polls at all, so as not to take part in this orgy. This means that half of Ukraine does not approve at all what is happening in their country. Just as half of Russia in 90 did not approve of the course of Yeltsin, Gaidar and Chubais.
And I'm ready to argue that a significant part of Russians also want to pay less for gas, wants cheap gasoline and a lot of interest-free loans. And even better - to win the lottery, so that everything at once was and nothing for it was.
Russians are also ready to give the last shirt in the hope of getting a freebie.
The Russians are also ready to bury their industry, science and education in the "field of miracles", because someone from Ivory Basilio said that a money tree would soon grow and there would be no need to work, and there would be money to buy everything elementary.
Do not believe? I'll prove it to you.
The first proof is "MMM" and "Vlastilina". Remember how people carried the last money there? Why did none of the investors "MMM" and "Vlastiliny" thought about what can not be super-profits from scratch? And these people today are laughing at Ukrainians who want to get the same thing from the association with the EU.
The second proof is the slot machines. Remember why banned casinos and gambling? Because huge crowds of Russians all over the country were letting out last money in gaming halls. And then borrowed from friends and lowered again. And then they received a salary and instead of returning debts, they again went to play. Because I wanted to hit the jackpot and solve all my problems at once. And these people today laugh at Ukrainians who want the same, only under the name of the EU.
And the third proof is the last SAS scam: an online store selling iPhones below cost, and tens of thousands of Russians believed that it was some kind of "tricky plan" and sent their money there, made an order, but it turned out ... It turned out that this is the same "MMM", only in new packaging.
Millions of Russians argue in the same way as Ukrainians. They believe the government, they believe in advertising, they believe that you can hit the jackpot and solve all your problems at once. And they do not just believe, but are ready to give the last money, sell a car, hand over family values ​​to a pawnshop and ... lose everything, simply losing. Although it was not possible to win initially, because in all casinos and financial pyramids there is a formula based on which the issuance is less than the contribution. Winning is mathematically impossible. But many still hope and believe. And in Russia, and in Ukraine, and in many other countries. Such is the psychology of man.
So why do we think that Ukrainians are so different from us?
Zapadentsy, Bandera - yes, here I agree. They have their own
история
, its own culture, its own religion, if you want.
But the West and the so-called "Banderostan" are 10% of the whole of Ukraine. This is a minority.
You will say that half of Ukraine voted for Poroshenko ... First, not half, but a quarter. Half did not go to the polls. Secondly, a quarter of Russians voted for "United Russia" - that is, for the same corrupt officials as Poroshenko and partners. What is the difference?
Ukraine differs from Russia in the absence of large reserves of oil and gas and the presence of Bandera in the West. This is the reason for most disputes and problems. The national dispute is Bandera. Economic disputes are the absence of oil and gas revenues, without which the Ukrainian elite could not find any other way out than to plunder the country.
If Ukraine had its own rich reserves of oil and gas, the local elite would also have settled on the wells and ensured stability in the country - so that no one would interfere with trading in hydrocarbons. And everything would be about the same as in Azerbaijan. Because unrest always interferes with established business - and vice versa, it always occurs when there is no established business.
It is time to understand that Russians and Ukrainians are at least 3 / 4-like, because in the recent past it was one Soviet people, with one system of education and upbringing. 3 / 4 Ukrainians even speak Russian at home. Still.
In the same way, it is time to understand that the Russian and Ukrainian elite in the recent past are the Soviet party nomenclature, the Komsomol workers, the co-operators, as well as the underground business (tsehoviki).
Our peoples and our elites have come from the hearth alone. They have one nature. They can not differ more than a quarter, because a little more than 20 years have passed since the separation.
The Ukrainian exam for our people is a recognition test.
The question is: do we know each other or not.
Notice that the people of Ukraine are different. Some were for Maidan, others were against, some understood, others were not, some took up arms to protect their homes, others went to fight with them.
But then the people of Russia are also different. Some supported the Donbass, others stood aside. And someone even in Russia supported the Maidan. Someone went to fight for Novorossia, and someone is sitting in a warm house and is in favor of isolating itself from Ukraine with a wall.
This is a recognition test.
Ukraine is the continuation of Russia.
The people of Ukraine are the continuation of the people of Russia. Ukrainian elite is a continuation of the Russian elite.
If we understand this, it means that we will again create a large country, in which Ukraine and Belarus were provinces, and not abroad. If we understand this, then the exam is passed.
If we do not understand, do not know each other, then tomorrow there will be neither Russia nor Ukraine. Because, having ceased to recognize relatives, we will start losing them one by one. The east of Ukraine will cease to recognize the West, and the Center of Russia will cease to recognize the South.
If we stop understanding Ukrainians, tomorrow we will stop understanding Chechens, Kalmyks, Ossetians. The smallest dispute between the regions, between the local and Moscow elite - and we already say "they want gas for free, let's separate the parasites." Is not it?
If we do not know each other - the exam will not be passed.
We need to pass the exam ourselves and take the exam with our elite.
The examiner cannot take exams with others if he does not know the answers himself. If we don't know if we want to be together with Ukraine and Belarus in one big country or if we want to run completely and irrevocably away, shut ourselves up, barricade ourselves, sit in a house and repeat "don't climb, don't give up your taiga" - while we will take the exam our elite, if we do not know the correct answer? How do we understand which answer is correct?
If we ourselves do not know whether we want to trade with the West while it is sponsoring Bandera shooting at the Russians, or still want to drive them out of the Russian land - if we don't know this, then how will we know if our elite is doing the right thing ?
If we don't know whether Ukraine is to be considered a hostile state or a brotherly people who are under the influence of the United States and Kiev Jews - how do we know if our elite are acting in the interests of our people or against them?
The examiner is always more difficult. He must first pass the exam himself, and then take it from others. If someone thinks that taking the exam is easy, you sit for yourself and pound the seeds until the examiner, worrying and sweating brings the answer - this is not so.
And even this does not end the complexity.
What happens if our elite fails the exam?
How will we deduct her? Like in 1917? Or as in 1991? How?
Well, of course, if the elite pass the exam. It is good if the answers to the Ukrainian question, as well as to the question of relations with the West, to which our people and our elite come, coincide. It will be very good. And if not?
Or maybe ... Maybe not tempt fate? Maybe leave the exam?
What a good idea! Put our elite top five automatic and calmly go home. And to believe that the elite knows all the answers, that it will lead us out of all the dead ends and lead to a better life ...
How tempting to believe your elite is that it lead, lead, lead forward, and not think about anything yourself. Going like donkeys - see how easy it is, it's because we are going downhill, did you notice? After all, it became easier to walk! Easier than before! So everything is good, then we are going right!
And what about Ukraine?
Ukraine also believed its elite. And past elections have shown that about a quarter believes so far. They are ready to go further where they will show. We are ready to go blindly and set off our elite with a gun. Yes, and they have no other option, because the Ukrainian people can not take an exam from their elite. For the simple reason that he does not know the answers himself.
Do we know?
Will we be wiser and more capable than the Ukrainians?
Can we take the exam ourselves and take it from those who govern our country?
We look like Ukrainians by three quarters - we left the same Soviet school, from the same Soviet reality, many of us in 1991 also wanted independence and also divided the country that was once the Russian empire, and also voted for the Democrats and also wanted to the West.
But a quarter of us, we are different. In addition, we are more. Will this difference be enough for us to act differently than the Ukrainians? To make us stronger and wiser? So that we decide on the correct answer ourselves and make them answer those who are at the helm of the country?
And it is necessary to be determined. First of all to us.
There is still some thing here - if we ourselves do not know what we want, then no elite will act in our interests. Only in their own.
If the client does not know what he wants, he is fed with what is at hand. That remains from a dinner at others.
If we leave the exam in the hope that the elite will pass it without us, for us and instead of us - the result will unpleasantly surprise us.
In fact, there is only one correct answer. In fact, everything is simple and lies on the surface. The main thing here is not to know, the main thing here is to find, dare to give the correct answer and ask him from the examinees. This is a test for recognition and courage. Exam on the ability to ask.
If we pass this exam, we will have a big Russia again, one for all, a big people and a great country. If we fail the exam - no elite will pass it in our place.
This is not a difficult, but very difficult test. Who is not ready - free up space, the rest I ask you to start. In all tickets - the same theme. It is called Russia. You have to answer how to be.