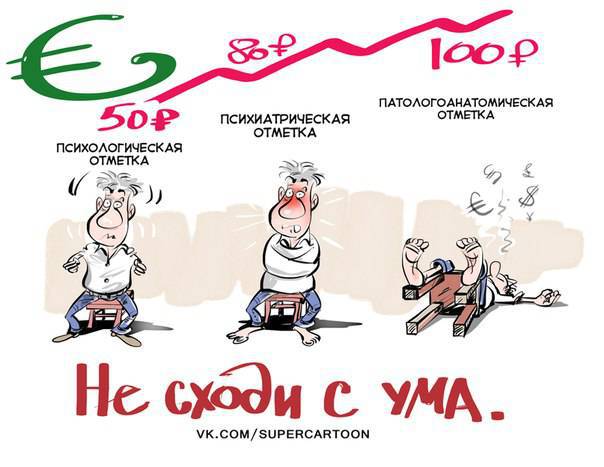 Of course, Valery Geletey, Minister of Defense of Ukraine, who was dismissed last Sunday evening, is hard to beat in terms of the degree of inadequacy. Like a military man, he, as you know, said that in the conditions of the Ukrainian punitive operation in the Donbass Russia, rescuing its henchmen from among the local militia rebels, used "low-power nuclear strikes". And by that, indisputably, entered history world psychiatry and recorded on the tablets of the "nationally-vicious zmagan" Ukrainian "naridu". However, Geletei is not as stupid as all those who saw him close to or from afar are sure of this.
He is cunning and shrewd to the maximum degree that a professional fitter and conjunct, a patriot and a good looking eyelid, who wants to get the maximum jackpot for the maximum and representative demonstration of his feelings, are capable of. Like love. That to "nenke", then to the boss-patron with a giving hand.
Geleta, in his life a professional low-level bodyguard, whose military merit and knowledge lie only in the fact that he, with his cheeks puffed out of importance and with a rusty pistol under his arm, paced behind the "object of protection", he was well aware that he was a man as Minister of Defense temporary. And the country needs, approximately like a hare, a stop signal. He even took the oath, as everyone remembers, signed with a pen with a closed cap. Everyone thought: this is how worried a person is, from the surging feelings and the forthcoming unexpected, but the honorable responsibility even remains inadequate. And for good reason they thought so: the cunning Geleta just did not leave a trace. The inspectors will take him for the gills, ask, for example, where the military treasury and why the best combat-ready parts of the "Ukrainian rescue ukrainy" died in the boilers near Ilovaisk, and he will throw a fool on the lip, roll his eyes under the narrow forehead, pretend to be crazy and startle. they say, I do not know anything, did not sign anything, all the questions to the one who appointed me.
Mikhail Bulgakov described this incident in Dog Heart. There, the investigator in black, upon seeing Sharikov after "resigning" from the post of a man under Professor Preobrazhensky's knife, was perplexed: "Well, let me? .. He served in the cleaning ..." "I didn't appoint him there," answered Philipp Filippovich , - Mr. Shvonder gave him a recommendation if I am not mistaken "...
But mowing under the fool with a confirmed diagnosis is not a Geleteev invention. This is a Ukrainian political tradition that flourished during the time of Leonid Kuchma. It was with him, for example, the Minister of the Interior and the Prosecutor General had in their medical books such a set of mental and physical ills that not only could they not occupy their posts, but in general they themselves had a spoon and a fork without medical attendants. But when one, who had already died in Bose, the Kiev newspaper published these diagnoses, she went on trial and barely survived from fines for disclosing personal data and insulting honor and dignity. In morons, as it turned out, they also have, if someone needs it ...
And you will remember that all the many Ukrainian politicians of different ranks stated. Especially now, when the type "Homeland is in danger", because it is languishing under the blows of the "Russian aggressors" who deprived it of gas and invaded the Donbass. It is clear that for the first time about nuclear
weapons
in the Donbass, the unrivaled improviser of Ukrainian politics spoke Yulia Tymoshenko. She, as you know, creatively developing her own idea of ​​enclosing the Donbass with barbed wire, in a new round of history, she proposed to shoot the inhabitants of the Ukrainian southeast from atomic weapons. In her opinion, they will better understand the Ukrainian language and respect Stepan Bandera.
And she proposed at one time not to bathe about Russian natural gas, but to start extracting it from some kind of miraculous seaweed known only to her. Then she, however, was only going to walk around the Kharkov hospital of railway workers in a foil cap protecting her from radioactive radiation emitted personally by Viktor Yanukovych, and everyone decided that the woman was not alarmed by the anticipation of a not-so-easy prison fate.
But no. It turned out that the search for alternative sources of energy in Ukraine will firmly enter into all the textbooks on psychiatry, for the inflamed human imagination, if not treated with a sedative, is truly limitless. And now, Ukrainian ministers and governors, artists and comedians in all seriousness propose to extract natural gas from ... willows. Cut down orchards and heat apartments with them. To buy coal in South Africa, despite the fact that it is not suitable for burning in Ukrainian thermal power plants. Turn off electrical appliances from the network, because "enemies" otherwise steal electricity. Take a shower instead of a bath and preferably cold, then you do not need to spend precious electricity to heat water. And the mayor of Kiev, Vitali Klitschko, proposed to solve the problem even more dramatically: "Kievans, winter is coming! But if you get cold, stand in a corner - there are 90 degrees. "
And the most decisive (because the patriots) generally propose to steal Russian gas and not pay at all for it. Neither the old debt, nor in the future. Say, let the Muscovites thus pay Ukraine for the "colonial oppression."
On this occasion, there is even a marvelous picture that very clearly and symbolically describes the selection of personnel for the Ukrainian leadership during the construction of "Ukrainian Ukraine":
And the facts of insanity on the "Russian front" among Ukrainian patriots of all stripes and ranks can be talked about endlessly. Everything would be nothing if it, insanity, was caused only by psychiatric reasons (they say, fear has big eyes, it has a bad effect on immature minds of impressionable citizens). Doctors would try. And one would try to bring people to their senses.
However, all this has ersatz-patriotic hysteria and a completely applied purpose. Their screams are also, I repeat, inflammation of cunning. Do screaming. It is with the help of these screams that they, professional amateurs, are eager to solve their personal mercantile and completely mundane goals. By the principle: shouted the loudest of all, as you love the Motherland or her boss, and you sit and wait, that you will be heard and thanked. Position, approaching the body, money, title.
And this, in general, is also a moral-political tradition. The well-known poet Lesya Ukrainka warned 100 years ago that "a Ukrainian professional patriot loves Ukraine to the depths of his pocket". And so it was not only professional patriots who wanted to receive money for their love for the Motherland worked in Ukraine. In Soviet times, professional communists replaced them in Ukraine, as, indeed, throughout the USSR: they wanted to get bread and butter for him in response to a demonstrative and loud love of communism, Lenin, the party. Among them, of course, are genuine communists and patriots. But, as Lenin said, the circle of these revolutionaries is narrow, they are terribly far from the people ...
And these "professionals" are trying not only at home, but also in front of external customers and patrons. Today, the Ukrainian so-called elite's curators have the task of demonstratively and evil not loving Russia. And everyone who wants to fuck something in this field literally jumps out of unclean pants in order to declare more loudly how they dislike Moscow and what kind of "PTN PNN". Perhaps, a dollar or euro will be thanked, they will take out a tuber on a ball, they will let you go to their table, they won't drive you away from the trough, they will recommend you to appoint a post, they put a cookie in your mouth.
There are other destinations for this professional love. Putting forward their own unconscious demonstration ideas, the shouters thus, first, also throw test balls, as it were, to find out where the boundaries are permissible. In opposition, in war, in relations in politics. In order not to bother and not bring trouble to the head.
Secondly, all these shouts to each other are peculiar "beacons": people make it clear what they need and what they ask in exchange for gratitude. It's like in show business, when the producer, looking at the slender legs of a contestant and sitting on the sofa, says stroking the surface of the bed: "Not one star rose from this sofa ...". Only in Ukraine they themselves offer everything. Yourself first. And they designate what they would like to receive "in five minutes of humiliation".
Finally, thirdly, it is a tactic that allows you to ask a lot and get at least something. It is from this level that the recent statement by Borislav Bereza, head of the information section of the Right Sector, which demanded: "Ukraine follows the example of Greece to demand that the European Union write off part of its external debt. However, this requires a great deal of political influence and will. Greece succeeded. Europe must understand that Ukraine is simply unable to pay its bills. ... If Europe is interested in the survival of the Ukrainian economy, it should write off our debts, as it wrote off Greece, Poland and Portugal earlier. When the United States and the European Union see that we are not standing still, but are carrying out reforms, it will be possible. "
Boldly, of course, but this, on the one hand, is merely confirmation of the collapse of the plans of the post-revolution elite for European integration. The declared course for Europe gave nothing to Ukraine. And the break of traditional ties with the northeast, primarily with Russia, leaves Ukraine in debt, as in silks.
However, on the other hand, this is an attempt from the last forces to get at least something from the Europeans. Not wanting to understand the economic consequences of a failed European integration, the Ukrainian radicals, as the most vociferous, are ready for the most important and desirable thing - to snatch at least some free-flowing piece from the hands of their owners.
And there is the main result: the presence of such an "elite" is the first and most blatant sign of the state's failure, its leaps and bounds approaching the inevitable collapse. The same Bulgakov, with the words of Sharikov, somehow designated such "sovereigns": "An ordinary servant, and a force - like that of a commissioner". However, putting their mercantile interests above the affairs of the sovereign, they still predetermine its policy and do not allow it to develop normally, to defend its national, and not others' ordered interests. Woe to Ukraine and, as they say, alas and ah ...