On the eve of a representative of the punitive battalion "Donbass", headed by the notorious Semen Semenchenko, was tied to the pillory in the town of Zugres. They took an elderly punisher at the moment when he arrived home (and he is a resident of Zugres) in order to improve his health after leaving the Ilovaisky boiler. Apparently, he decided that after the mortar shelling of the city, which was conducted by the Donbas as well, one could come to a dilapidated settlement for a leave. Hypocrisy punitive battalion militants prohibitive!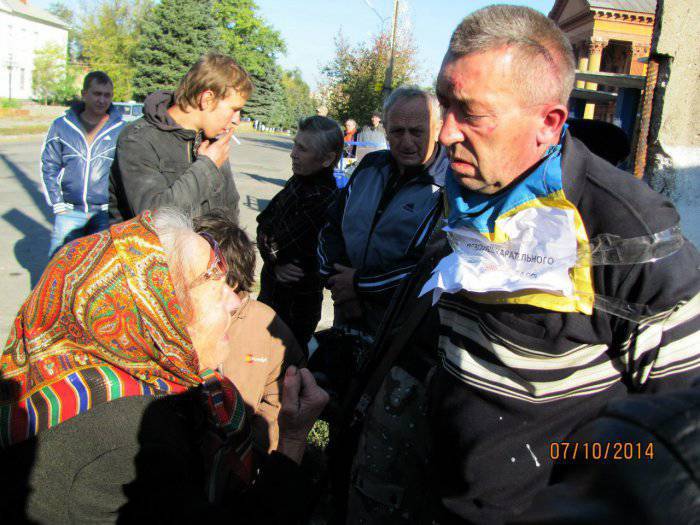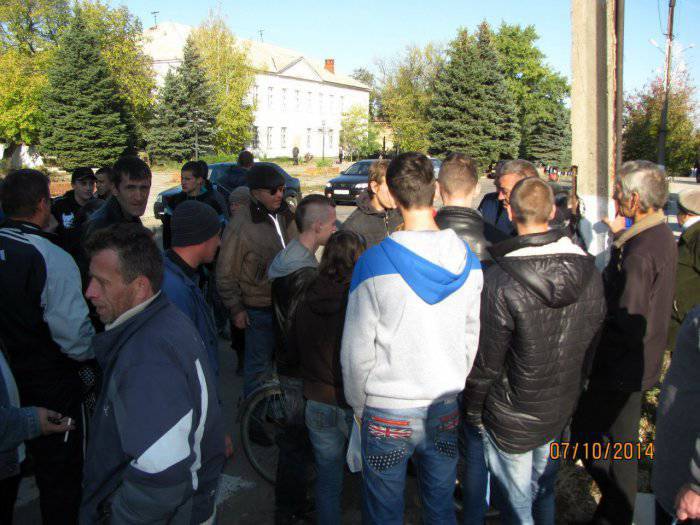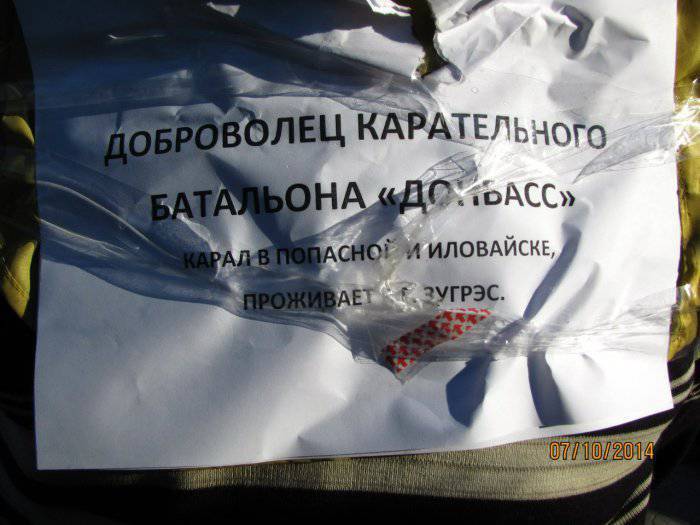 Locals, as the portal tells
"News of the Donetsk Republic"
they approached the punisher tied to the pillory and asked only one question: how could he participate in the war against his own countrymen. "Donbasovets" answered that in the battalion he was only a cook and
weapons
in the hands did not hold. By the way, the overwhelming majority of the captured Ukrainian security officials and punishers claim that they did not take part in battles with the militia, but they were chefs, clerks, or even came to meet with the woman they loved ... Zaboristoyu porridge, apparently, cooked this "cook".
At the moment, a criminal case has been opened against him, which is being investigated by the investigative authorities of the DPR.