The Syrian authorities have declared the need to abandon "double standards" in countering terrorism and put pressure on American allies to stop supporting armed groups.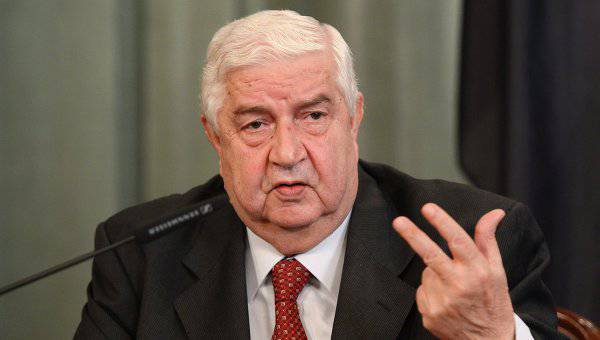 "Let's stop this ideology and its exporters together, let's simultaneously put pressure on the countries that joined the coalition led by the United States to stop their support for armed terrorist groups," RIA's deputy prime minister, Syria's foreign minister, said.
"News"
.
He stressed that after the adoption of the resolution of the UN Security Council on counter-terrorism 24 September "there were no serious steps to implement it."
"It is impossible to fight terrorism with unfulfilled UN resolutions," said Moallem.
According to the Foreign Minister, the US administration uses "double standards", supporting finances,
weapons
and training militants groups, which themselves are called "moderate".
"This is a real recipe for increasing violence and terrorism, bloodshed in Syria, extending the Syrian crisis and disrupting a political settlement in the bud," Moallem said.