Heavy Aircraft Cruiser (TAVKR) "Admiral
fleet
Soviet Union Kuznetsov "returned to the landfill in the Barents Sea, completing the planned restoration of technical readiness.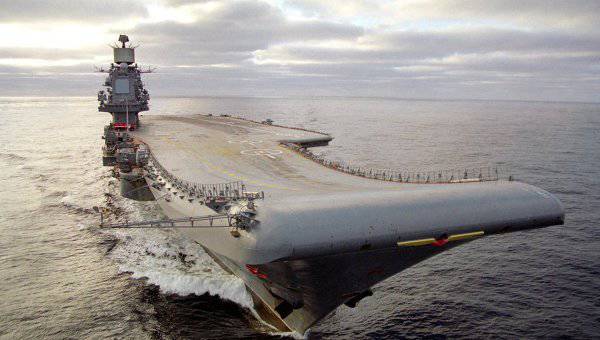 "For several days, the crew of the TAVKR will have to check the operation of all the units and mechanisms of the ship, consolidate the command and control skills in the management of subordinate personnel, as well as planned intra-ship survival exercises at the sea, communications exercises, and organization of the daily activities of the crew," quotes the representative of the press service of the ZVO Vadim Sergi RIA "
News
».
Among the measures worked out were work on measuring shipboard physical fields, as well as on checking the operability of the complexes responsible for ensuring deck flights
aviation
.
In the near future, the sailors will conduct combat training with the pilots of the separate naval fighter air regiment of the SF to improve the skills of take-off and landing on the cruiser deck on the Su-33 fighter jets, as well as Su-25UTG training aircraft and interaction with search and rescue forces.
TAVKR "Admiral of the Fleet of the Soviet Union Kuznetsov" - this is the only aircraft carrier in the Russian Federation, as well as the only ship on the planet, the pilots of which rise into the air in the polar latitudes.