The first batch of cars "Scorpion" will be delivered to the troops of the corporation "Protection" in 2015, the newspaper said
MIC
with reference to Interfax-AVN.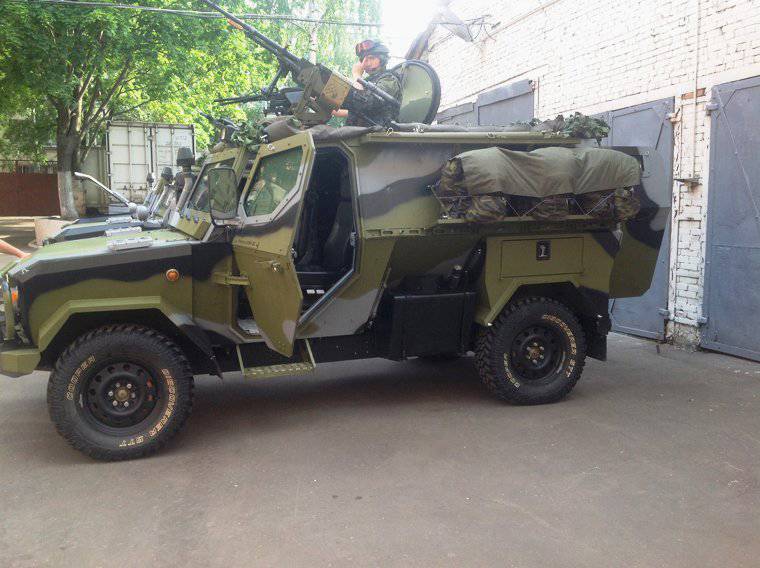 "In 2015, the corporation plans to manufacture several dozen army vehicles like the Scorpion as part of the state defense order," said an agency source in the military-industrial complex. He recalled that "three types of army vehicles" Scorpio "was assigned the letter 0-1 and they were taken to supply the army."
According to the source, we are talking about "army vehicles" Scorpion LSHA-1 "(LSHA - light assault vehicle) with an open top (awning)," Scorpion LSHA-2 "with a hard metal top and an armored vehicle" Scorpion LSHA-2B "" .
"In the summer of the current year, the armored Scorpion LSHA-2B, as part of 15, of promising samples of military vehicles was successfully tested in heat-desert, sandy and mountainous areas in the Astrakhan Region and the Republic of Kabardino-Balkaria. The total length of the test route was approximately 4200 km. "
He noted that "that the tactical-technical and operational characteristics of the special vehicle" Scorpion "basically correspond to the specified customer requirements, current standards and other regulatory and technical documentation, and according to the level of certain special properties (anti-mine resistance, resistance to incendiary mixtures of the type" napalm "and others.) more than 3 times the specified requirements."
As noted earlier, these cars are designed for special forces. The main advantage of the unarmored "Scorpion LSHA" is its speed and maneuverability. It can carry various weapons, including machine guns KPVT, "Kord", or the grenade launcher "Flame".
Help MIC:
"The weight of the Scorpion, depending on the modification, is 4,5-5,0 t with a load-carrying capacity of up to 1,1 t. The engine is a HP 166 diesel engine. Maximum speed - 130 km / h. Power reserve - 1000 km. Wheel formula - 4x4. Armor protection - protection of the cabin, fuel tanks, batteries, engine compartment. The car is equipped with a bullet protection weapons 6 class GOST and designs from the explosion of explosive devices up to 600 grams in TNT equivalent. "