Shock groups of submarines and ships of the Russian Pacific
fleet
attacked the air and sea targets of the conditional enemy during the Vostok-2014 exercises in the territory of the Far East. Guards missile cruiser Varyag participated in the maneuvers, which hit targets with cruise missiles.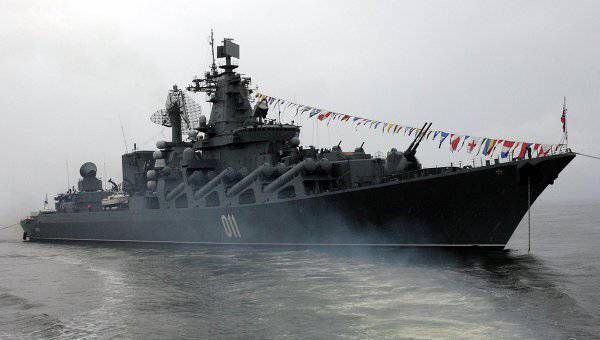 "Shipboard shock groups consisting of anti-submarine and rocket ships, fired onboard complexes of cruise missiles and anti-aircraft missile systems at sea and air targets," the RIA press service reports.
"News"
.
Nuclear submarines attacked ships with cruise missiles, and coastal forces hit the enemy from S-300 anti-aircraft missile systems. From the air they were supported by marine aircraft
aviation
.
Large-scale strategic command and staff exercises "Vostok-2014" are held in Eastern Siberia and the Far East from 19 to 25 in September, completing the complex of checks and maneuvers of the current year.
According to Defense Minister Sergei Shoigu, more than 155 thousands of military men, 8 thousands of military equipment and weapons, including 632 aircraft and helicopters, more than 4 thousands of armored combat vehicles and 84 ships participate in the exercises.