Ukrainian media have spread another fake.
UNN
, referring to a certain teacher who wished to remain anonymous, states that in the territories under the control of the militia, the Ukrainian language and Ukrainian literature are prohibited in schools.
Quote from UNN:
Our school begins to work, but the terrorists banned the teaching of subjects related to Ukraine. From the walls of the school, they tore down the symbolism of Ukraine and portraits of prominent Ukrainian writers and scientists.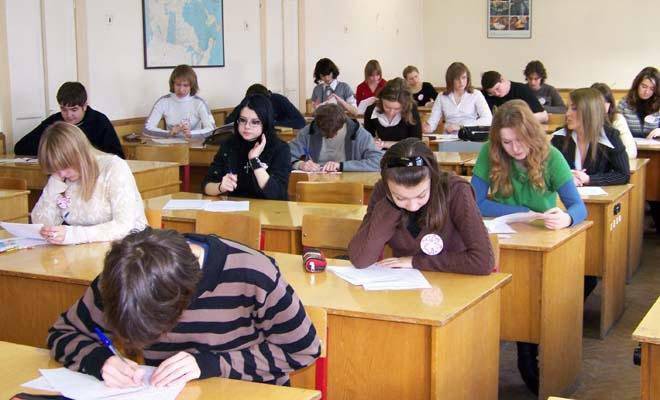 In the DPR and the LPR, "information" on the prohibition of the Ukrainian language and Ukrainian literature is called complete nonsense. The symbols of such a state as Ukraine in the working schools in the territory of Donetsk and Lugansk people's republics really do not exist, but neither the DNR nor the LNR recognize themselves as constituent parts of Ukraine, based on the results of referenda. It is the Ukrainian authorities that can force school leaders to hang out the flags of foreign subjects in educational institutions (the EU flag, for example, against which Yatsenyuk likes to appear).
Speech about the prohibition of the Ukrainian language and Ukrainian literature in schools DNR and LC is not. Schoolchildren even study so far most often in Ukrainian textbooks, since there are not enough textbooks in Russian. All the more delusional is the statement by the "teacher" that portraits of Ukrainian writers and scientists are being torn down at schools. I'm not spontaneously sticking a portrait of the Ukrainian "writer and scientist" Poroshenko, who had written a request to Washington for deliveries
weapons
to the country she meant ...