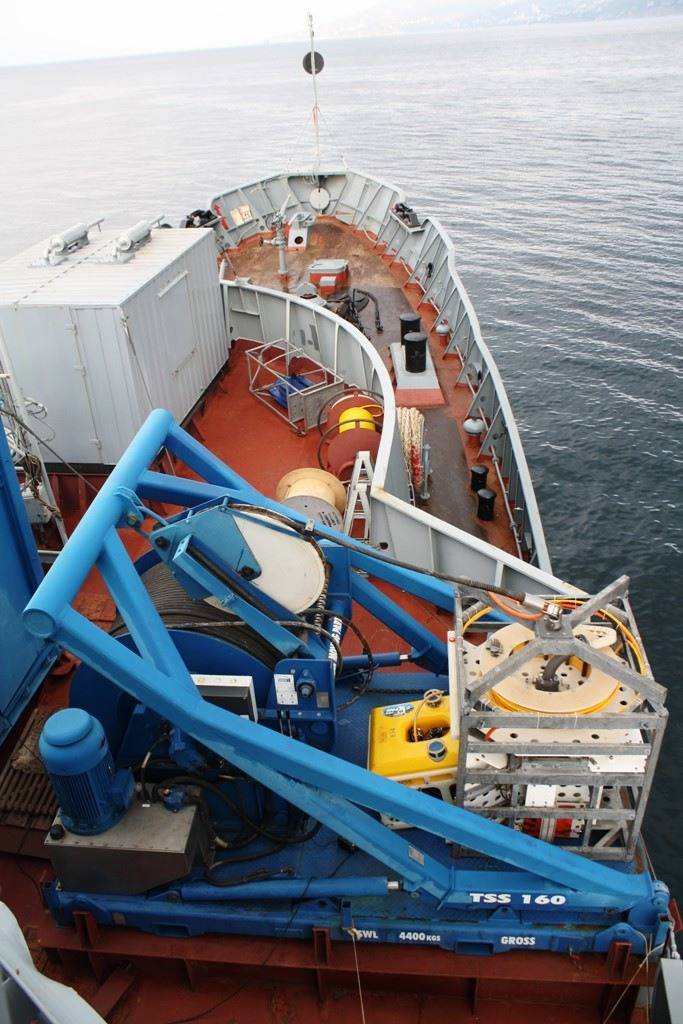 Adopting the Black Sea
fleet
Russia received the British deep-sea robots of the latest generation Tiger. This was reported with reference to the Fleet Information Support Group by the Russian military television channel Zvezda. According to him, with the help of Tiger, Russian submariners equipped with the latest Canadian Gard Suite suits are capable of performing a wide range of tasks - from ship repair to underwater reconnaissance.
According to the naval information group, metal robots are capable of dropping to a depth of one thousand meters and carrying loads weighing up to half a ton. They have powerful manipulators and four video cameras. "Tiger" can be combined into teams of up to eight each and synchronize their actions. They can be involved in rescue and repair operations, and for intelligence.
The other day in some local online forums there were reports that with the help of "Tiger" Russians will take under their full control all the Sevastopol bays, in addition, the devices can be used for sabotage.
Sergey Kulik, director of the Sevastopol analytical security center Nomos, refutes these allegations and the data from the Russian military television channel Zvezda about the intelligence capabilities of Tiger.
According to him, it is very difficult to use this apparatus in reconnaissance, and even more so in sabotage actions. After all, this device is controlled by wires and will not go far from the ship. "It's quite difficult to sabotage with it," says Sergei Kulik.
At the same time, according to his data, the deep-water robot "Tiger" can be used both for inspection and for damage to underwater gas and oil pipelines.
The fleet equipment was not coordinated by the British vehicles with the Ukrainian side
According to information from Ukrainian military sources, the Russians did not agree with the official Kiev on the issue of equipping the Black Sea Fleet with British deep-sea robots. The same was confirmed by the head of the Russian Black Sea Fleet Information Support Group, Captain 1, Vyacheslav Trukhachev.
According to him, this does not need to be done, because underwater robots are not weapons. "This is life-saving equipment. And we got it not yesterday, but much earlier. Indeed, it is new for us and is now in the process of development. In general, this equipment, and it is not a weapon, "- said Vyacheslav Trukhachev.
However, he said that he did not have information about when the modernized Su-24M attack aircraft would arrive on the Russian Black Sea Fleet. In the first half of July, the head of the marine
aviation
Black Sea Fleet Major General Alexander Otroshchenko in an interview with the naval newspaper "Flag of the Homeland" said that new planes will be transferred to the Crimea at the end of this month.
The Black Sea Fleet Informational Support Group also does not report on coordination with the official Kiev on this issue.