As part of a sudden check of the combat readiness of the troops of the Eastern Military District, air defense units, coastal forces and Pacific naval groups
fleet
hit surface and air targets with missiles, RIA reports
"News"
with reference to the press service of the Ministry of Defense.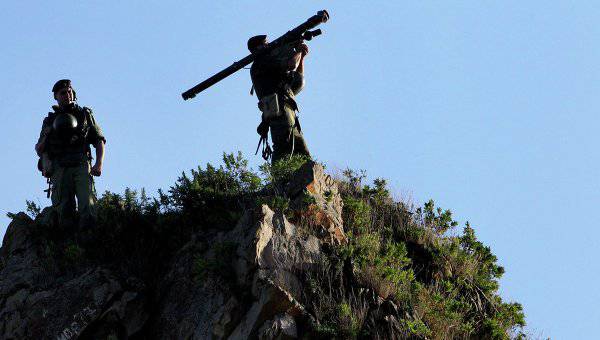 It is noted that all launches were successful,
aviation
and surface assets of the conditional enemy were destroyed.
"Missile launches were carried out on real targets imitating aerial targets and surface ships of the conditional enemy. The accuracy of the launches was recorded by special means of objective monitoring and from unmanned aerial vehicles, "the press service of the Ministry of Defense notes.
In particular, the C-300 anti-aircraft missile division of the coastal forces of the Pacific Fleet hit two target missiles at the ultimate range of destruction. To launch target rockets, the Moroz and Fleet rocket ships were used.
In addition, the forces of the ship group destroyed surface targets with the help of cruise missiles launched from submarines and surface ships.
"The crew of the destroyer" Quick "cruise missile destroyed the surface target at a distance of more than 70 km. The crews of nuclear submarines performed successful launches of cruise missiles from a submerged position. All targets were destroyed, "the military press service emphasizes.
Rocket launches were carried out in difficult conditions with the opposition of electronic warfare.