As part of the verification of the combat readiness of the BBO Pacific ships
fleet
destroyed the conditional opponent, transfers
RIA News
with reference to the press service of the Ministry of Defense.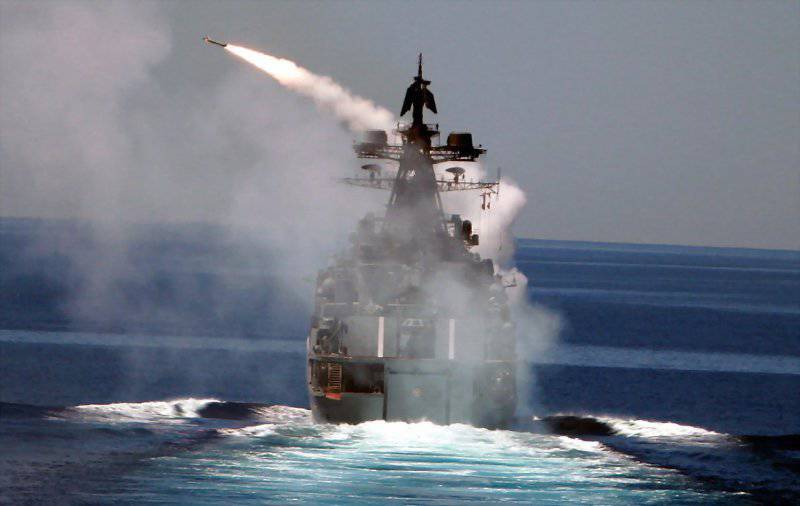 The Pacific Fleet ships conducted a training battle and destroyed a conditional enemy.
As part of the verification of combat readiness of the air defense system, the ships of the Pacific Fleet destroyed the conditional enemy, reports RIA
News
with reference to the press service of the Ministry of Defense.
It is reported that the ships of the Pacific Fleet "left the bases in the conditions of mine danger and took measures to protect ships in an unprotected raid."
"Small anti-submarine ships worked out the organization of the anti-submarine guarding of a detachment of ships using various methods of searching for submarines of the conditional enemy. During the exercise, the ships conducted a training sea battle with the implementation of practical artillery firing at sea targets. "
- reads the press release of the military department.
In addition, anti-submarine ships supported by
aviation
fleet, worked out arrangements for the organization of air defense, as well as for the protection of basing points in conjunction with coastal artillery.
"During the performance of training tasks in the Primorsky and Kamchatka operational areas, missile launches of coastal operational and tactical complexes Redut and artillery firing of volley fire systems Grad, which are part of the missile and artillery formations of the Coastal Forces of the Pacific Fleet, were conducted"
- According to the website of the Ministry of Defense.
"Ship grouping struck blows at reconnoitered targets imitating ship assault enemy attack groups"
- adds the press service.
In order to find targets, the latest radar intelligence systems and unmanned aerial vehicles were used. All the information about the targets flowed to command posts in real time.
A sudden check of the entire composition of the BBO troops is carried out from 11 to 18 September. According to the Ministry of Defense, the Eastern District "consists of four combined-arms armies, the Third Command of the Air Force and Air Defense, and the Pacific Fleet."