The authorities of the Donetsk and Lugansk people's republics voiced their peace plan, which involves not only a temporary cessation of hostilities, but also a ban on combat flights
aviation
over the territory of Donbass, report
"Vesti"
.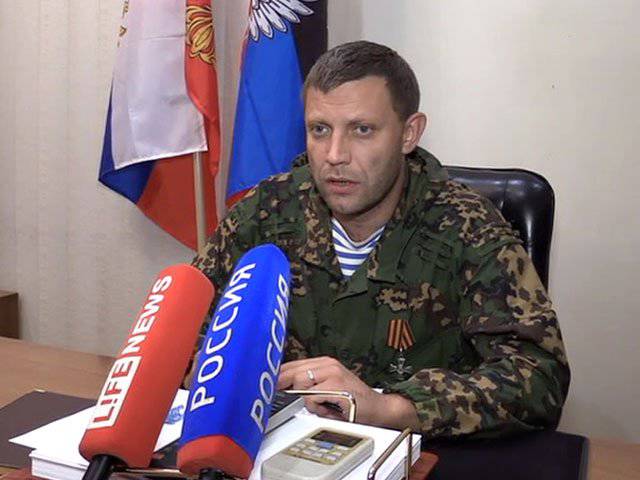 In addition, they suggested that OSCE monitors monitor the cease-fire and the situation in the conflict zone. To do this, it is necessary to divide the security zone into five sectors, each of which will contain a group of observers numbering up to 40 people, as well as stationary 3-4 and stationary 2-3 mobile observation posts with communications, surveillance and video recording.
The militias are ready for the cessation of hostilities if a detailed political settlement plan is signed today in Minsk. They also said that Ukraine should submit an official negotiator.
"We are still waiting for the decision of the question of who will represent the Ukrainian side, because it is important - whether it will be the ex-president of Ukraine Leonid Kuchma, or another official representative. Now we are trying to ensure that Ukraine finally introduces an official negotiator, "the representative of the DPR said, noting that this should be a person" who understands the situation and is endowed with a certain status. "
In addition, the. The Minister of State Security of the DPR, a member of the negotiating group, Leonid Baranov, said that the Ukrainian troops must leave their territory.
"We must understand that" withdrawal of artillery from cities ", if we read between the lines, this is the withdrawal of Ukrainian troops from the territory of the Donetsk region. Because the firing range of the "Hurricane" (MLRS - ed.) 35 kilometers. On the territory of the DNI there is no such place in 35 kilometers, where there would be no cities. If you move away from Donetsk, then you will stand under Gorlovka. Accordingly, to withdraw them from our cities means to withdraw them from the territory of the DPR. It suits us, "he said.
The speaker of the All-Union Parliament of Novorossia, Oleg Tsarev, also said that the authorities of the DPR and the LPR hoped that Kiev would not use the truce to regroup.
"We want Kiev to provide something more substantial. After all, we have already passed through the fact that Poroshenko announced the cessation of hostilities, while all sorts of battalions that are funded by the oligarchs did not comply with this order. In addition, there was a rotation of troops. As a result, as soon as the truce was over, we lost Slavyansk, Ukrainian troops surrounded Lugansk, "Tsarev said.