In the US Senate, new voices sounded to help Kiev with the supply of Western weapons. Sponsored by
armory
Support for the Kiev junta was Senator Menendez, who heads the Foreign Affairs Committee. He told about his initiative in an interview with the TV channel
CNN
.
Senator Menendez:
Now we are talking not just about rebel separatists, but about the direct intervention of Russia. We must admit that this is exactly the case. It is necessary to transfer to Ukraine such a defensive weapon that will make Russia pay a high price for the continuation of aggression
.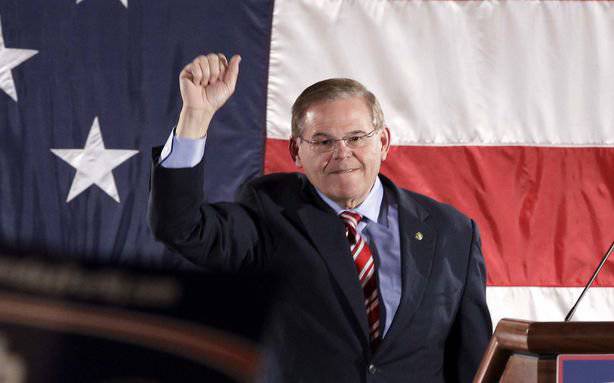 You would think that the United States still did not deliver any weapons to the junta ...
Actively supported the initiative of his colleague Senator John McCain. McCain said the United States should give the Ukrainians the weapons they need. According to McCain, Ukraine should be given the opportunity to fight, and against Russia to introduce another portion of sanctions.
All these words of the American parliamentarians once again prove that today almost any armed conflict is fueled by the United States. Only here, the United States, after the work of its own special services, which took an active part in the creation of radical groups in the Middle East, Afghanistan, and Kosovo, often themselves find themselves forced to resist the originally sponsored fighters. In Iraq, Syria and Afghanistan today it is this situation that manifests itself. The Taliban, the militants of the "Islamic State" actually declared war on their American creators.
If the confrontation between the USA and the ISIL and al-Qaeda fighters raised by American taxpayers is not enough for Menendez and McCain, then senators should also help the Ukrainian junta with arms. And American taxpayers will tell the senators "thank you very much" ...