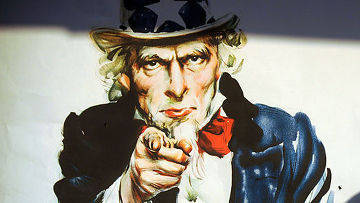 In India, the United States was taken aback by Delhi's refusal to review legislation and allow US companies to enter its vast nuclear market. Then, India decided to remove two US companies from the tender for the right to supply $ 10 billion multi-purpose combat aircraft. Both that and another became a crushing disappointment for those who hoped that nuclear and
weapons
Transactions will become the basis for a new strategic partnership.
In Pakistan, the United States tracked down and killed Osama bin Laden without the help of a local government. It turned out that our non-NATO ally, despite all its allegations, gave Osama bin Laden a shelter for years in a small town with many military facilities. It is difficult to say what role Islamabad actually played in this matter, but under either of the two most likely scenarios - whether Pakistan provided bin Laden with active patronage or simply could not catch him - there is reason to doubt the justification of the one practically not limited by any support conditions, which America has been providing to this country for ten years.
In Afghanistan, ten years after the victory over the Taliban, we are still undecided on the strategy. Should we continue to fight the rebels or switch to a smaller fight against terrorism? It is also unclear what role Pakistan will play in Afghanistan in the future, not to mention India, which already now has great economic influence in it. If we, as promised last week, reduce assistance to Pakistan, this may push Pakistan to action, but in itself this step remains just another single measure without a lasting effect.
There were several reasons for the failure of the American policy towards India, Pakistan and Afghanistan. First of all, the United States at the conceptual level lacks a clear understanding of the region that they call AfPak. In addition, Washington is in principle incapable of strategically and consistently thinking about what is happening in it. The roots of both of these problems lie in the wrong "theory of the region", which forced America to make a lot of mistakes.
For a long time, American policy toward India and Pakistan was based on the Cold War paradigm. India was unjustly considered a Soviet ally, while exaggerating the reliability of the US alliance with Pakistan. This mistake cost us dearly. As a result, we not only neglected our common interests with India, but also did not pay attention to how Pakistan uses our tolerance. Meanwhile, he secretly created nuclear weapons and nurtured a terrorist network, which now has become a serious threat to himself, and India, and to the whole world.
Subsequently, we began to move away from the stereotypes of the Cold War, but we could not stop the nuclear race launched by India and Pakistan and did not even try to resist China - a country which is mainly responsible for Pakistan's acquisition of nuclear weapons. As a result, the United States failed to prevent Islamabad from becoming a machine for trading nuclear technology. At the same time, America continued dogmatically to advocate for the complete equality of all countries (except Israel) before the NPT, with contempt for any Indian attempts to control the proliferation of nuclear technology at the regional level.
As a result, when the global war on terrorism began after 11 September, we tried to separate Pakistan from India and began to perceive them as if there was no relationship between them at all, except for periodic crises. We ignored a number of historical, cultural, and geo-strategic factors linking the two countries, and this further prevented us from making sensible decisions regarding South Asia.
In addition, these perceptual errors are exacerbated by our organizational problems. For example, the structure of the military commands and the Ministry of Defense supports the perception of India separately from Pakistan, the Department of the Special Representative for the Afghanistan-Pakistan region and the South Asian Bureau are separated, and in the White House decisions regarding India and Pakistan are taken along different lines.
The transformation of India into one of the leading world powers, the decline and possible disintegration of Pakistan, the growing influence of China, instability in Afghanistan, into a costly conflict in which we are drawn, are all circumstances in which we cannot act properly without serious organizational reforms. In particular, we need to create a new military command for South Asia and the Indian Ocean.
However, although organizational reforms are necessary, they obviously will not be enough. The United States should also adjust its course on three fronts.
Specifically, in the case of India, Washington should temper expectations. Delhi will never be for us in Asia as an ally as Japan. Our alliance with Pakistan will continue to push India to buy weapons from other suppliers, including Russian and European, as the Indians do not expect that we will serve the equipment supplied to them in the event of a new conflict with Pakistan. The same applies to the nuclear cooperation agreement concluded in 2008 - it improved relations, but did not make India our ally. Delhi is deeply committed to the idea of ​​strategic autonomy - this is indicated by the persistent use of its mitigating epithet "natural" when it comes to relations with the United States. Now India has managed to get from Washington what it needed - recognition of its program to develop nuclear weapons and support for its claims to permanent membership in the UN Security Council - free of charge or almost free.
In Pakistan, America should also stop taking what was desired and start using both carrots and carrots more prudently. US officials, both military and civilian, tend to deceive themselves, repeating after Pakistan that relations between the two countries suffer from a "lack of trust." Meanwhile, in order to achieve confidence, both we and Pakistan must be confident that the agreements we conclude will be implemented. It should be noted that not only Pakistan - the United States gives grounds for mistrust, striking with the help of drones in the Federally controlled tribal territories and continuing to consider the army as its main partner in negotiations in the country, often increase the asymmetry between military and civilian authorities and slow down the progress Pakistan to full democracy. On the other hand, reckless trust without verification led to the chronic non-compliance by the Pakistanis of the agreements, and - from the point of view of the Pakistani military - the failure of the Americans to fulfill their obligations. Already, our relations are asymmetric, and the new US-Indian strategic alliance (albeit symbolic rather than real), the failure of the aid program for Pakistan, and America's unilateral military operations threaten a complete breakdown of ties between the two countries.
In Afghanistan, America also needs to adjust its course. Now her policy is based on wrong prerequisites: she sees the Afghan operation as a state-building project, considering that it can be crowned with success in the framework of counterinsurgency strategy. Such a narrow approach neglects the geopolitical context, in particular, without taking into account the key role of Pakistan, Iran, Russia, China and India. Now we are reaping the fruits of our persistent attempts to cope on our own. At the same time, we can no longer ignore the fact that any acceptable solution in Afghanistan requires a stable and loyal Pakistan, which in turn requires stability in South Asia and the normalization of India-Pakistan relations.
India is a friend, but not an ally. Pakistan is an ally, but not a friend. Afghanistan is a total problem. In order for America to pursue its interests in these three countries, it needs a holistic approach to the region, both conceptually and organizationally. The upcoming change of command on the state ship provides excellent opportunities for course correction.