On the eve, the Speaker of the Verkhovna Rada of Ukraine Turchinov allowed himself to state that the Russian humanitarian aid aimed at the Donbass is not any help at all, but "fig leaf", "fake", "provocation and speculation" and even "help for death". After Turchinov made such remarks, an absentee answer to this Mr. was given in the Russian Foreign Ministry. Online
Russian Foreign Minister
The following material appeared: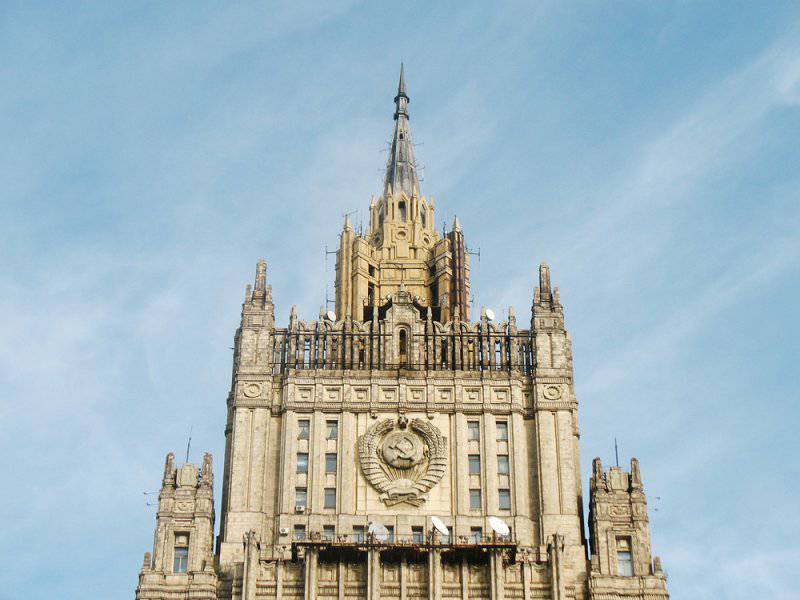 We do not cease to be surprised at the number of speculation, fiction and outright provocative lies about Russian humanitarian aid to the people in distress in the South-East of Ukraine.
How much ink was spent by numerous "analysts" who painted Russia's "insidious plan" on supplies
weapons
the militia and the introduction of troops to the East of Ukraine under the pretext and type of humanitarian aid? Moreover, not only the writing fraternity distinguished with such conclusions, but also a whole number of statesmen who launched this version in the official discourse in the West and for a long time absolutely seriously discussed the "threat of a Russian invasion of white KAMAZ vehicles".
Chairman of the Verkhovna Rada of Ukraine A.V.Turchinov contributed to this "analysis", according to which almost 2 thousand tons of Russian aid to the civilian population of the South-East in the form of electric generators, food, medicine, drinking water, baby food is " fake "," fig leaf ", provocation and speculation. It turns out, according to AVTurchinov, Russian humanitarian aid does not take into account the problems of the East, but is "created exclusively for the supply of weapons to the militants." "This is an aid to death," he concluded.
The Russian Foreign Ministry adds the following:
This statement against the background of incessant artillery shelling by the Ukrainian military of Donetsk and Luhansk, the destruction of infrastructure and residential areas, the mass death of civilians is hardly softer than the height of cynicism.

The growing humanitarian crisis in the east of Ukraine is noted with alarm by the leaders of authoritative international organizations - the UN, the Council of Europe, the ICRC, the OSCE.

And the Ukrainian authorities themselves said that people in the South-East are in a difficult humanitarian situation, and recognized the Russian cargo as humanitarian aid.

Routes, modalities and security issues, assistance escorts are coordinated with the Ukrainian side and the International Committee of the Red Cross.

I would like to believe that the feeling of Christian charity is not alien to AVTurchinov and the fate of his compatriots, many of whom were in a desperate situation, is not indifferent. We firmly hope that in the very near future the humanitarian burden under the auspices of the International Committee of the Red Cross will reach the addressees.
The words about the Christian mercy and indifference of Mr. Turchinov to the fate of compatriots - this must be a kind of trolling of the Speaker of the Rada, on which the military tribunal has long been crying.