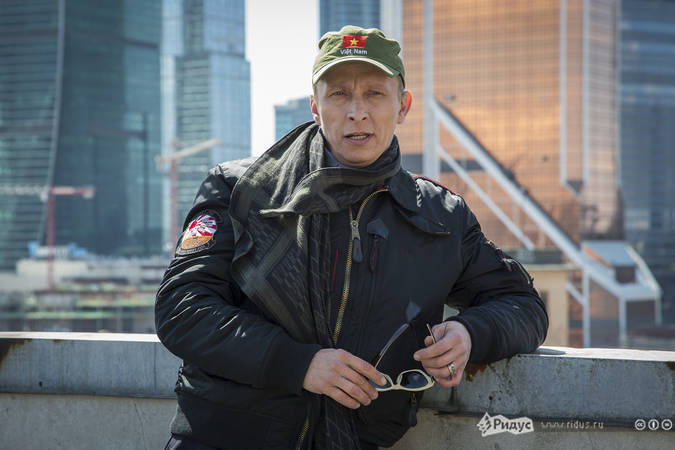 Thank you, Ukraine, for teaching us to be Russian again. For straightening our shoulders.
For giving us new heroes and martyrs.
For having forced to respect and sometimes even admire our President.
You were so convincing in the latter that some of us now sincerely consider the cult of personality simply necessary, in such unusual
historical
circumstances. They are, of course, in the minority.
But you are near and every day the Russian genocide in your east multiplies their ranks. Soon we will all bow our heads before the Conductor of the Will of God! And if the President refuses this sorrowful share, we will choose the one who will not refuse.
It's not about the President, it's about our unanimous need to admire the feat of the best of us. This is the death of egoism and a step towards absolute victory. Secret knowledge of ancestors, canonizing their princes.
Your story "about the ancient ukrov - the rulers of the universe" convinced us of the gospel wisdom that the wisdom of this world is the essence of madness. Therefore, we do not need to be shy.
Thank you Ukraine for filling our souls Alive with laziness and drunkenness, by the Faith of Christ!
A Russian, Lugansk boy, one day before his death on the barricades of Novorossia, wrote a song about his peer, Saint Eugene, who was executed for refusing to remove an Orthodox cross.
In his song, he laments that he cannot just throw his life at the feet of God. Threw. And now tens of thousands of Russian guys complain about the same. Looking for a reason to become a sacrifice to the glory of God! Feat like lightning to pierce your gray life.
Thank you Ukraine for charging us with optimism. It became interesting to live again.
Are we predators? You say so. We began to like. In the fashion of ultras. The guys willingly go to military schools and serve as contract soldiers. They are unbearable to clean up the whole continent. We will not be able to restrain them for long, and we will be reluctant to do this. Everything is better than swimming sad shit in the European course.
Thank you Ukraine, for returning a bit of chastity to our youth. This, without coercion. Your heroines in negligee, who cut down the Poklonny cross in Kiev, upon your curse, instilled in our youth a squeamish disgust for the vulgar. You made our children more aristocratic. They will have strong families and many children. Pure people - strong families - many children. It's great! You can sing it!
Thank you, Ukraine, for rereading "Romeo and Juliet" to us in the burnt Odessa House of Trade Unions. We realized that true love is when there is nothing to lose.
In life, less will be exchanged. The phrase "loved for life" - has lost the taste of anecdote for us.
Many thanks to Ukraine, but the biggest thanks for honesty, even though it is not typical of you.
We finally believed that you sincerely hate and despise us.
And it is forever. Of course, this does not change anything in our attitude towards you. If there is a big trouble, we will again go for you to die in the millions.
We are just really different. And you, little sister, are our eternal humility before God. The wound is not healing.