Edition
OpEdNews
published an article by an American journalist George Elayson, in which he spoke about the current state of affairs in the territory of Donbass, reports
"RT in Russian"
. According to Elyson, what is happening in the region now can be considered ethnic cleansing.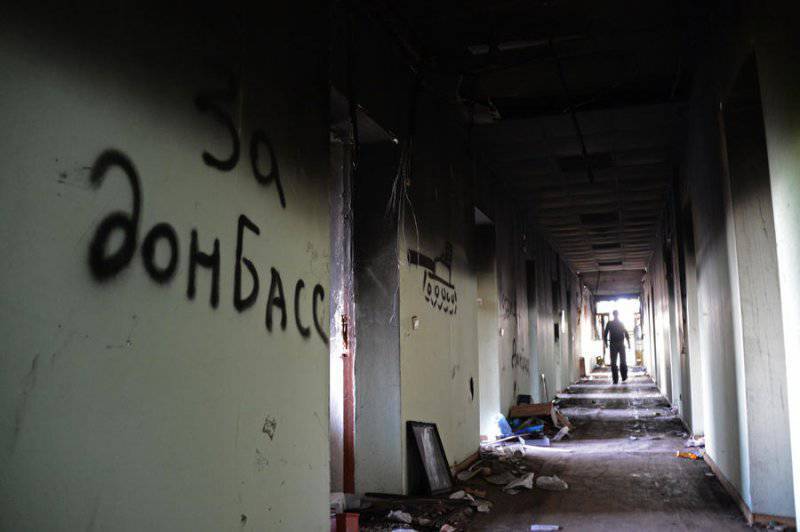 "Fighters of the regular army enter city shops, ruin the fields of a local farmer and practice shooting at his tractor. And when Kolomoisky's mercenaries enter the shops, it looks like a seizure: they surround the building and aim at anyone who passes by. Transport stops because of fear of snipers, and people cannot even get basic necessities, "he writes.
In addition, the American journalist commented on the peace plan proposed by the President of Ukraine, Petro Poroshenko, calling it "an ultimatum to Novorossia, demanding that the
weapon
».
According to him, there are at least three signs that the plan will remain on paper. Firstly, the Kiev authorities are not trying to establish a dialogue with the Luhansk and Donetsk people's republics. Secondly, during the truce, the Ukrainian security forces conducted an active redeployment of military personnel and equipment. Thirdly, "a banker, a Jewish leader and an oligarch-statesman" Kolomoisky said that he was not going to obey Poroshenko and was going to continue "military actions until all Muscovites were killed".
"The authorities are launching cluster bombs and rockets to hospitals, orphanages and residential areas. Stopped the supply of insulin and - in part - food. Ethnic cleansing were subjected to settlements in which there were no militias. The local "Red Cross" complains that the mercenaries are shooting at everything marked by the red cross - the ambulance carriages and the medical transport with medicines. So the necessary items now need to be delivered in secret, "notes Elyson.
According to him, during the fighting, phosphorous bombs and gas are used. In addition, it is planned to create concentration camps. Kiev is going to resettle around 250 thousands of people from Western Ukraine to the region, despite the fact that about 400 thousands of people have already left the southeast, the journalist said.
"Kiev authorities are considering the possibility of creating an 10-kilometer buffer zone and a closed border with Russia. One glance at the map is enough to understand that this will lead to the displacement of 5 million people and the closure of all regional capitals of the southeast, "the author notes.
According to Elyson, half a year ago, ordinary Ukrainians thought, watching Maidan, that a single Ukraine would be created according to its results.
"These are people who love life, their families and their heritage," says Elyson. "They have been trying for a few months for a peaceful dialogue with Kiev, but they have just been demonized by the media, although they are fighting for their right to life."