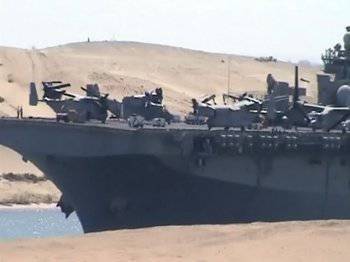 US spending on operations in Libya alone through the Pentagon accounted for 3 June 716 million dollars. They are expected to reach 1,1 billion by September 30. This was announced on Wednesday by the White House, which sent a report to the Congress entitled "US Activities in Libya."
The document states that the ammunition - missiles and bombs - was spent on 398,3 million dollars. For daily operations - flights, maintenance of military personnel, etc. - another 313,7 million.
In addition, on April 26, President Barack Obama ordered the Pentagon to share food rations, uniforms, soldiers' boots, body armor, binoculars, maps and medicines with opposition forces in Libya. The total cost of such assistance will be 25 million dollars. The first batch of these cargoes was delivered to the port of Benghazi on May 10. The second should come there the other day. In total, taking into account transportation costs, 15 million dollars have already been spent from the allocated amount.
At the same time, humanitarian aid in connection with the conflict in Libya is provided by the United States through the Governmental Agency for International Development - 81 was allocated a million dollars as of June 3.
The report stresses that the Pentagon "does not plan to request additional funding (for operations in Libya) and uses the funds at its disposal to cover the costs there," ITAR-TASS reports.
In Libya, American combat aircraft are currently involved in delivering missile-bomb strikes only against air defense facilities, providing a no-fly zone regime. They also provide support.
aviation
Allies, which bombed troops that remained loyal to Muammar Gaddafi, carried out reconnaissance, refueling in the air, jamming radio stations.