According to the
"Reedus"
, on the page of journalist Roman Bochkal on the social network Facebook there were photos of, allegedly, the training base of terrorists in the Crimea.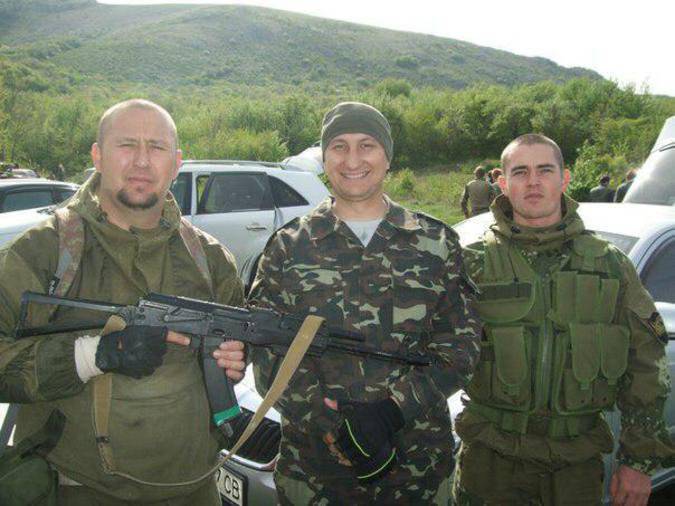 "These pictures were taken in the Crimea at the end of April. They were handed over to me by a Ukrainian patriot, who led into the ranks of the separatists. Now these brave guys in the east of Ukraine. Fighting for Novorossia against the once-native country. As we see, gatherings took place in mountains, - he reported. - Pay attention - instructors from the Caucasus. First class combat equipment. Moreover, not only Russian. What is only the latest American sniper rifle M110. The rhino on chevron attracts attention - these are among airsoft players. And now, as it turns out, also from terrorists. "
However, one of the published photos clearly shows how the player charges the mechan (the mechanical magazine for the machine layout) with a special tool to facilitate the loading of the balls into the store - a loader.
Many comments appeared in the comments that the photos were not terrorists at all, including from the airsoft players themselves. But Bochkala rejected all arguments and continued to bend his line.
"Friends, given that the post caused a wide discussion, I contacted those who gave me these pictures. To make it clear where the legs grow from. My contact served in the presidential regiment #300, a company of snipers. His comrade, once the best friend, was originally from the Crimea. Their personal tragedy is that they were on opposite sides of the baricades. I promised not to disclose their names and I will not do that. I read their online correspondence. I expose only one of their common photos in the service of the people of Ukraine. Who knows guys will know and understand who I am about. My suggestion that these guys, judging by the rhino, airsoft turned out to be true. Clarify whether
weapon
in the pictures airsoft is no longer possible - friends have become enemies. One thing is for sure - dark-skinned men in Kadirov's Pashtun looks, instructing, are clearly not sham. It was probably a tactical exercise. This is a fact, as well as the fact that some of these guys are now fighting in the east against Ukraine. I admit that they could train with training weapons - an airsoft is quite suitable for this, "he said.