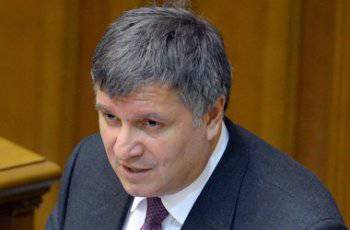 On Facebook's Minister of Internal Affairs Arsen Avakov's Facebook page, there was a message about the destruction of the Lugansk Guard training camp in Yasens,
"Russian Spring"
.
Later this information was confirmed by the presidential press service.
"This morning, in the north of the Luhansk region, the center for training and training separatists was completely destroyed along with the militants who were trained to conduct sabotage operations both in the Donbass and in other regions of Ukraine," the agency said.
However, the head of the "destroyed" camp, Aleksey Mozgovoy, denied Avakov's next "victory".
According to him, the air raid really took place at about 5:20 a.m. on May 27. The plane made two calls, dropping cluster bombs. The first bombs fell near the militia camp. During the second approach, the bomb hit the window
armory
rooms, breaking through the wall of the building and exploding beyond. Another bomb landed in the headquarters of the militias. As a result of the raid, one fighter was injured, there were no dead.