The network has new information about armed clashes in the Donetsk region (DPR) with the participation of the Donbass battalion commanded by Semyon Semenchenko, known for his radical position. The Donbass battalion was formed from the militants of the Right Sector. Semenchenko himself writes on his Facebook page that the Donbass battalion was ambushed by the militias (in the terminology of Kiev, the terrorists).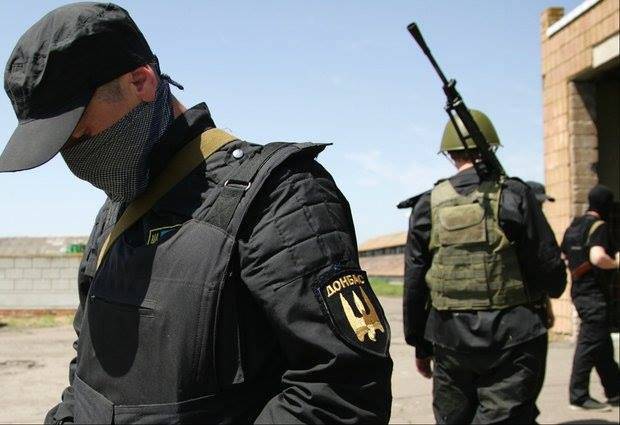 Semyon Semenchenko reports that before the clash in the arsenal of his battalion were: one sniper rifle, RGD and light rifle armament, and attacking the battalion - large-caliber machine guns and grenade launchers, 3 BTR, sniper rifles, automatic
weapon
. Semenchenko, like a number of Ukrainian media, believes that "Chechen militants", as well as representatives of the former Crimean Alpha and the Crimean Berkut, came out against his battalion. In summary, the Donbass commander calls this militia group "the Vostok battalion."
Semenchenko:
Battalion "Donbass" - killed 5 people, injured 6 people.
"East Battalion" - 11 people killed, 6 people injured.
From the side of the battalion "Donbass" not a single person was captured.
Is this information true?
TV channel
TVC
cites data on hacking from the Cyberkkut group of e-mail correspondence between Semenchenko and Avakov:
Arsen Avakov: What happened on Friday? He breaks and throws.
Semen Semenchenko: Nothing. Ambushed hit.
Arsen Avakov: So?
Semen Semenchenko: They sent the RPT from the RPG directly to the MTO, five people turned into a kebab. People on the armor shot snipers. But this is not the most ...
Arsen Avakov: I have already guessed that not the most ...
Semen Semenchenko: The fighters saw one with a broken spine trying to crawl away from the box, you understand what happened next.
Arsen Avakov: Run, yes?
Semen Semenchenko: Yes. 10 man. I had no choice, do you understand? Just was not.
Arsen Avakov: Did you find all the bodies?
Semen Semenchenko: Yes, they were buried nearby.
From the correspondence it is clear that the "fighters" Semenchenko decided to just run from the battlefield, but were shot by their own "comrades". As a result, Semenchenko's record that 5 people were killed in his battalion is a lie.
Now Semenchenko appeals to Kiev with a request to better arm his battalion:
The command of the volunteer battalion is negotiating with the leadership of the Ministry of Defense, Ministry of Internal Affairs and the Security Service of Ukraine on the creation of a special-purpose battalion on the basis of one of the combat units of the Donbass. The creation of such a unit, which will receive heavy weapons, an official status and a modern structure, will solve the problem of reliably covering the state border, destroying mobile terrorist groups, and will allow for reconnaissance and counter-sabotage tasks.

So Semenchenko will be more convenient to deal with his in case of "fire."