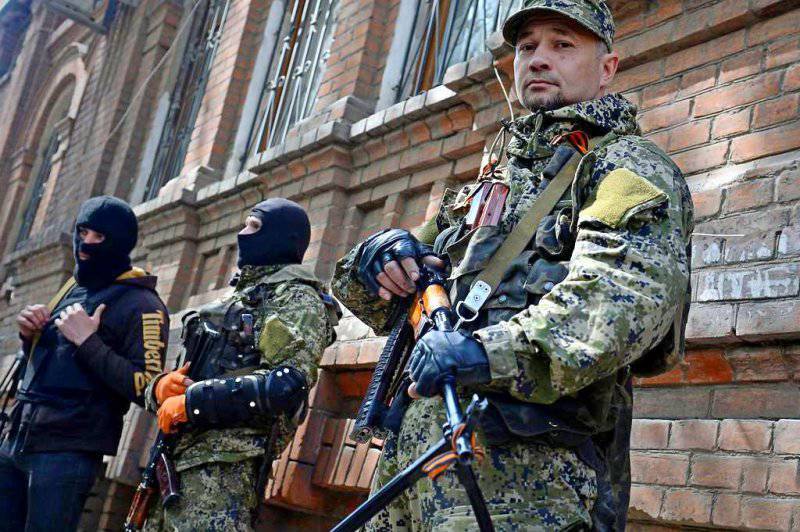 It seems that Petya, after his appointment, gave the order at ANY PRICE to clean up the Donbass by the day of his inauguration. That is why the battle went into action
aviation
with rocket attacks and heavy artillery. This is due to the fact that the ground units of the Armed Forces of Ukraine and the National Guard have established themselves as extremely ineffective.
The Ministry of Defense of Ukraine believes that if the army begins to overwhelm Donbass cities with corpses and fill them with blood, its population will be frightened and will surrender to the mercy of the punishers of the Right Sector.
According to my information, the heads of the so-called. ATO deliberately misinform the Defense Ministry, informing the high authorities about the gigantic losses of the DPR militia and that Donetsk has been captured. The meaning of such actions is difficult to understand. Obviously, on the eve of a large personnel reshuffle, the generals are trying to prove themselves, to prove their necessity to the new regime.
Naturally, no one thinks about the consequences of artillery attacks and bombings. Judging by the Ukrainian generals there is simply no one to think. But right now in the Donbas, against the backdrop of mass casualties of civilians and senseless destruction, a fierce hatred for Ukraine and its political regime in Kiev is being born. Started an intensive promotion of the flywheel of civil war.
It seems that the big Ukrainian leaders are ABSOLUTELY unaware of the character of the people they wish to rule. That is why they gathered large-scale terror to intimidate the Donbass. But something I do not remember that someone once managed to terrorize Russian terror. Now Kiev cannot do without mass executions in the Donbas. Otherwise, what he is doing now will hit him very soon. (I would have already in place Poroshenko ordered to build fortifications on the approaches to Kiev and prepare trains for evacuation.)
Before our eyes, thanks to the idiotic policy of the new Ukrainian leadership, the uprising of the Donbass against the military coup in Kiev is smoothly transformed into a Russian national liberation war.
With what, strictly speaking, all and congratulations.