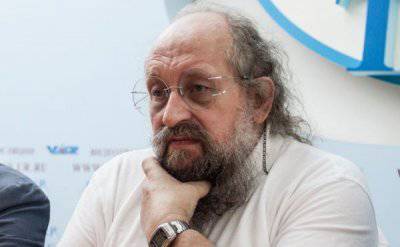 The headline words of Napoleon Karlovich Bonaparte have been repeatedly refuted.
history
: small, highly professional armies so often coped with large, but poorly trained, that the words of Alexander Vasilyevich Suvorov "are fighting not with numbers, but with skill," we perceive as an axiom. In fact, Suvorov conducted 62 battles, won all of them, and only one of them had troops that were numerically comparable to the enemy. True, his last campaign - to Switzerland - ended with a retreat, for the French troops, although clearly trained worse than the Russians, were so much more that the whole Suvorov art would not be enough to defeat them.
A small digression from the topic. We have considered to be the main reason for the failure of Suvorov's betrayal of the allies: the Austrians not only did not come on time, but did not ensure the supply of troops. But it seems to me a much more significant error of Suvorov himself, generated by the lack of experience in the mountains. He planned a maneuver that had succeeded on the plain more than once: two Russian (under the command of Chernyshev and Suvorov himself) and two Austrian detachments were to walk four passes into the valley where the French settled down, and simultaneously crush the enemy without allowing him to maneuver reserves. But in the mountains it is very difficult to comply with the planned speed of movement, and there were not yet any means of communication fast enough to synchronize the movement of troops. As a result, the French were able to concentrate forces consistently against each unit - and threw them all. Suvorov's detachment was the last to enter the valley - and it turned out to be forced not only to retreat, but to retreat from the oppressor who repeatedly attacked the enemy. The withdrawal itself over the almost impregnable mountains was a miracle of art and courage - but if the same Austrians helped Suvorov with advice, stemming from their own centuries-old experience of mountain war, he would undoubtedly have created the best strike plan.
Suvorov is the most famous, but far from the only multiple winner of a numerically superior opponent. Of course, most often such a victory is ensured by a substantial inequality of experience, training, organization, and technical equipment of the troops.
For example, the main reason for the victories of Suvorov himself was dizzying, unimaginable for other armies of that time, the speed of movement of his troops. The point here is not only in the skills of the legendary wonder-heroes. The main thing is a new way of feeding them. From time immemorial, soldiers on a halt prepared for themselves food. Detained for several hours - but almost did not rest. Suvorov began to send a horse-drawn carriage with equestrian military outposts to the intended place of halt. When the cooks arrived, they immediately went to work, and the ready-made hot food met the incoming infantry. The halts became much shorter, while the soldiers rested better and then moved much faster than with the old method. The next stage of the march's acceleration was the camp kitchen - its inventor, Colonel Anton Fedorovich Turchanovich, created it in 1903, tested 1904 – 1905 in the Russo-Japanese War and received a patent in 1907. Since then, nothing better has been invented for this part.
There were other reasons. Ever since ancient times, during the clashes of European troops with Asian or African affairs, better organization was decisive: the correct system easily overcomes the shapeless crowd. And the difference in weaponry worked better for the Greek heavy infantry protected - again in the correct build - easy to bully the Persians; a relatively long-range firearm overcame any number of archers, simply not allowing them a distance where they could take advantage of the rate of fire; and the British poet Bellock proudly wrote in 1898: "Whatever happens, we have got the maxim gun, and they have not" - "For every question there is a clear answer: we have" Maxim ", they don't have it".
In addition, the whole world remembers the era of feudalism, when several dozen warriors, clad in armor and skillfully operating with military tools (from dagger to spear), could keep a considerable province in obedience. Moreover, this situation suited the bulk of the obeying inhabitants of this province: to keep these warriors, of course, is very expensive, but still much cheaper than throwing a household from time to time and going into battle, from where you can still not return.
Not surprisingly, the idea of ​​a small, highly professional army is eminently seductive and is regularly discussed in earnest - primarily by the professional military themselves. For example, among the supporters of this concept was a young officer - then not a general, but a captain - Charles de Gaulle. He even became one of the creators of the idea purely
tank
troops, for they embodied at a new technical level the same knight squad in invulnerable armor with all-crushing spears.
But historical practice proves: a small highly professional army is good against a small, but low professional army. Faced with a large - even if not so skillful - army, she eventually grins off about her. And when a few professionals are coming to an end, it turns out that they are simply not replaced.
For example, the Germans in World War II relied on a relatively small, but very highly effective in terms of technical indicators.
Aviation
with a few pilots - but well trained. But it turned out: this organizational principle, to put it mildly, does not work very well. In the battle for Britain, where on the other side of the invisible air line there were almost as few, but also well-trained pilots, Germany was able to cause serious damage to the enemy, but could not win. And throughout most of World War II, Germany did have a significant advantage over Soviet aviation both in the quality of aircraft and in the quality of pilot training. An ace that has flown several hundred hours at a flight school is more likely to beat an adversary flying a hundred hours in an aero club in purely training vehicles, and on a combat aircraft, spent only 5-10 hours in the air in order to get comfortable with basic control techniques. But when this same ace collides with four novice pilots - well, he will bring down one or two, but will fall under the fire of the remaining ones and will also be shot down. And when Germany ran out of stock of pilots with pre-war training, it turned out that its pilot training system was simply not designed to make up for these losses: at the end of the war, the bulk of German pilots were the same green recruits with a few hours of flying on a combat aircraft, as we have in the beginning of the war — only we had such newcomers, but they have few. It didn't even help that the German fighters flew a little faster: our cars were more maneuverable than the German ones, and our pilots learned to use this maneuverability - and the German newcomers could neither maneuver, nor stay in the group, nor even look around in search of the enemy.
I think that even nowadays, the fascination with a small, highly professional, well-equipped army is possible only as long as you have to fight with a deliberately weakest opponent who is not able to oppose this army either to an army that is technically well-equipped, or numerically superior. If even one of these options appear, small highly professional army will sooner or later, it is easy, or with heavy losses, but broken.
Fashionable now deserted military equipment - such as drones - also works only against known weak opponents. If you are trying to act against really serious power, then this force will be able to intercept your radio signals, with the help of which you aim your drones (it happened, as far as I know, a couple of years ago in Iran), and create your own drones capable of fighting your and destroy them.
Ultimately, in the collision of any comparable troops, everything will again be rested on the same factors that have been working from completely immemorial times throughout military history: the strength of the spirit of the warriors, giving them the opportunity to resist a well-trained opponent, and learn well themselves, and the strength of the spirit people willing to create and maintain such soldiers in sufficient quantities and to supply them with sufficient quality.
Well, those who (like the United States of America for most of their military history) are counting on unpunished shooting of an unarmed enemy from a safe distance, sooner or later stumble upon an enemy armed and able to approach them at a dangerous distance, and get for their arrogance proper punishment.