Agency
RIA News
reports that the general director of the holding company "Helicopters of Russia" Alexander Mikheev visited on Thursday the exhibition HeliRussia-2014. According to Mikheev, they are currently developing a helicopter designed for use in the Arctic.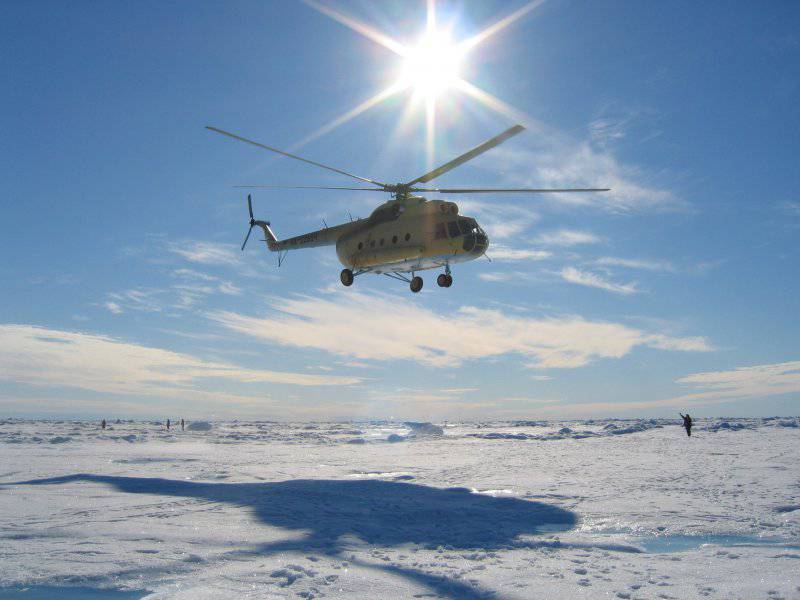 Earlier, the Ministry of Defense of the Russian Federation has already reported on existing plans regarding the creation of
aviation
a group of 14 aircraft (12 helicopters and two aircraft) on the Russian territory of the Arctic. There is information that they will be based at the airfields of Murmansk, Vorkuta, Norilsk and Anadyr.
It is worth noting that in recent years many interesting programs for the development of the Arctic coast have been reviewed in Russia. The development of the Northern Sea Route, which in the near future could become an alternative to the existing traditional routes from Europe to Asia, also does not stand aside.
Given the increased attention from NATO member countries to this region, a whole range of measures are being taken to protect Russia's interests in the Arctic, including those of a military nature. So, a month ago, Vladimir Putin ordered the FSB to engage in the development of border infrastructure there.
Against the background of all this, the action, which was carried out at the beginning of May in the North Pole area by the Airborne Troops, looks quite symbolic. First time in
stories
there was an amphibious landing on drifting ice, which was carried out as part of a special operation.