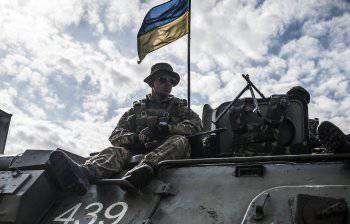 According to the
ITAR-TASS
, today, the Financial Times newspaper published an interview with the appointed Kiev governor of the Donetsk region, entrepreneur Sergey Taruta, in which he accused the Dnipro battalion, created by billionaire Igor Kolomoysky, of destabilizing the situation in Donbas.
The article is devoted to armed formations, created with the money of private entrepreneurs, to fight the militia of the self-proclaimed Luhansk and Donetsk people's republics.
"Some of the hastily assembled militias leading the war in the east are poorly trained and inexperienced. In a region inundated
weapons
, the civilian population runs the risk of being caught in the crossfire, "reports the publication.
Serhiy Taruta reminded about the 11 events of May in Krasnoarmeysk, where two civilians were killed, noting that the responsibility lies with the Dnipro battalion, which interferes in the affairs of Donetsk, provoking instability and lawlessness.
ITAR-TASS notes that on Thursday a group of armed men in black uniform fired at a checkpoint of the Ukrainian security forces near the village of Otradnoye near Mariupol.
"During the night, a security post was shot down near the village of Otradnoe, the representative of the national militia said. "The fire was fought by militants in black unmarked uniforms, the fortifications were also fired upon by combat helicopters." "The shooting was conducted from the Zaporozhye region, where there are no militias," the spokesman added, suggesting that behind the attack was the extremist organization Right Sector.