In the US state of Arizona on Friday, the Harrier attack aircraft (McDonnell Douglas AV-8B Harrier) of the US Air Force crashed. This was reported channel ABC.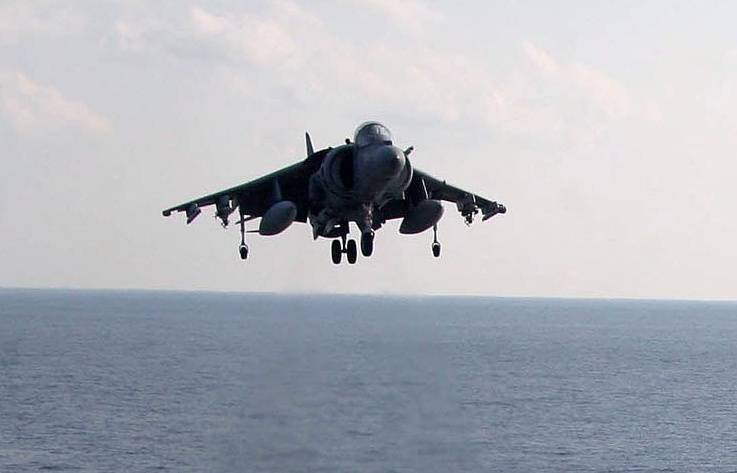 Federal Office of Civil
aviation
(FAA) The USA has confirmed the fact of a military plane crash in a non-residential area near the city of Zacaton. As noted in the FAA leadership, the pilot managed to eject in time. He was injured in the face and was taken to the hospital, his life is in danger.
A preliminary cause of the incident was a problem with the engine. Military experts will begin investigating the incident as soon as possible. The plane, according to the channel, is assigned to the Miramar naval base in San Diego (California).
HARRIER AV-8B STORMER
The Harrier AV-8B attack aircraft is capable of speeds up to 1 063 km per hour. Its combat radius is about 470 km. The aircraft can carry both high-explosive and cluster, incendiary and corrective bombs. It can also carry air-to-air and air-to-surface guided missiles, as well as unguided ones such as the Hydra. The maximum take-off weight of the attack aircraft exceeds 14 tons.

Harrier AV-8B is in service with the US Marine Corps, as well as the naval forces of Spain and Italy. The plane was used by the Americans during the war in Afghanistan.
According to the CBS television channel, since 1996, this is the tenth crash of this type of aircraft in the state of Arizona.
In January of this year, several incidents with the participation of American military helicopters and aircraft occurred in the United States. 16 January at a military airfield in the American city of Savannah (Georgia) made a hard landing army helicopter Black Hawk. The incident killed one soldier, two more were injured.
January 15 US Navy F-16 fighter crashed into the Atlantic Ocean off the coast of Virginia. The pilot managed to escape. 8 January, also off the coast of Virginia, crashed military helicopter MH-53E. Three people died.