The article is posted on the rights of information cooperation.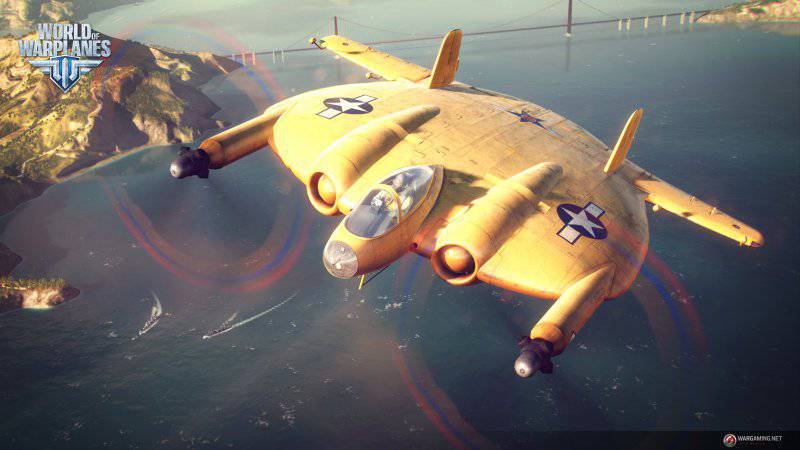 1.3 update has added a new technique to the game
23 April 2014 - Wargaming is pleased to announce the release of the 1.3 Update for the air-war MMO action World of Warplanes.
Fans of American technology received six new aircraft, forming an alternative branch of heavy US fighters. Among the new 1.3 products are such renowned "Americans" as Grumman F7F Tigercat, Lockheed XF-90 and McDonnell F2H Banshee, experimental Chance-Vought XF5U Pancake, and also Lockheed P-38F Lightning and Lockheed P-XNXXXXXXXXXXXXXXXXXXXXXXXNXXX Lightning and Lockheed P-38F
In addition to new content, 1.3 implemented automatic detection of graphics settings and an improved replay recording system.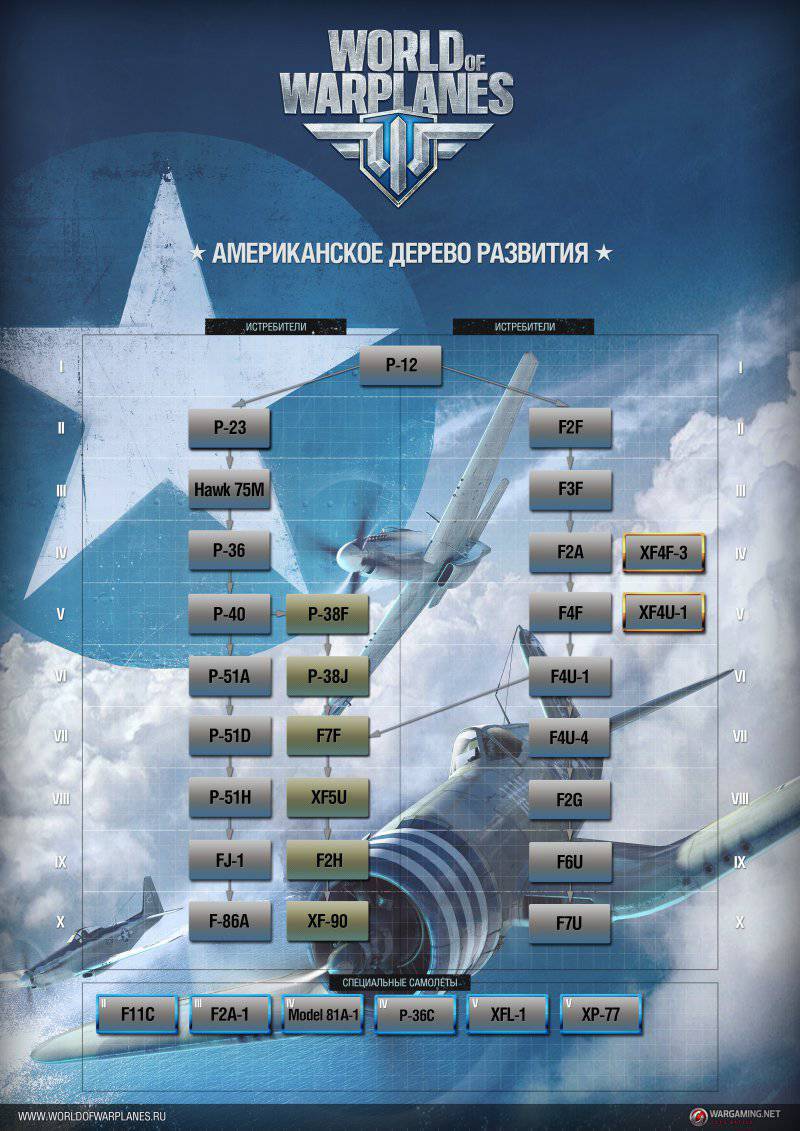 # # #
About World of Warplanes
World of Warplanes is an MMO action game dedicated to the golden era of the military
aviation
and allowing players to enter an ongoing battle for air supremacy. The game includes military vehicles of several key periods in
stories
aircraft manufacturing - from 30's biplanes to the Korean War jet fighters, which became the progenitors of modern military aviation.
Join the air force
the fleet
:
www.worldofwarplanes.ru
About Wargaming
Wargaming is one of the world's largest publishers and developers in the free-to-play MMO market. The company was founded in 1998 and during this time managed to develop and release more than 15 projects. Wargaming is currently working on a military series of MMO games dedicated to
tank
mid-XNUMXth century air and sea battles: World of Tanks, World of Warplanes and World of Warships. All three projects will become part of the single MMO universe Wargaming.net (www.wargaming.net), bringing together millions of players into a global community of wargamers.
Details on the website:
www.wargaming.com