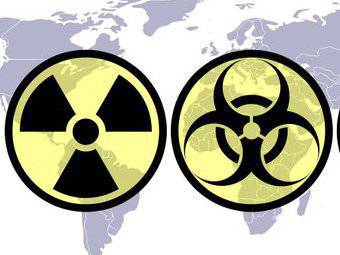 As the
INTERFAX.RU
On Wednesday, the Special Coordinator of the Joint Mission of the Organization for the Prohibition of Chemical
weapons
(OPCW) and UN Sigrid Kaag stated that almost 88% of materials for the manufacture of chemical weapons, which were declared by the Syrian authorities, destroyed or exported outside the country.
The OPCW stressed that the Syrian authorities were able to solve security problems. 4 April, the export of chemical weapons resumed.
"We hope that the remaining two or three consignments will be delivered quickly in time to start carrying out operations to destroy Syrian chemical weapons by the deadline in the middle of this year," the OPCW said.
According to the deadlines, Syria must take out the entire arsenal of chemical weapons by 27 April. It must be completely destroyed before 30 June of the current year.