During his meeting with US Vice President Joseph Biden, the Speaker appointed by the Verkhovna Rada and at the same time Acting President of Ukraine Oleksandr Turchinov accused the south-east of Ukraine in violation of the Geneva Agreements. Turchinov said that in Kramatorsk people, whom he personally calls separatists, took hostage several police officers in the building of the local department of internal affairs. Words Turchinova leads news agency
"RIA News"
.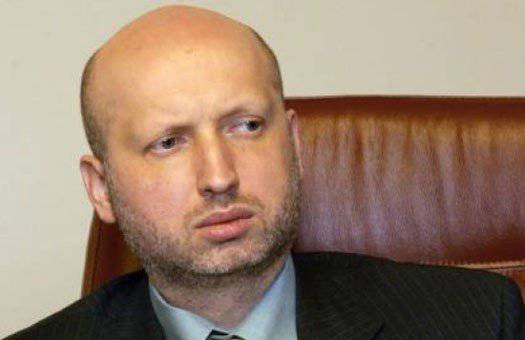 Turchinov said that in the prevailing conditions, Kiev would "act adequately." In social networks, such a statement by the self-proclaimed President of Ukraine has already been ridiculed. Users noted that if the Ukrainian authorities are going to act adequately only now, then does this mean that Kiev confirms its inadequacy shown before Biden's visit?
Портал
"Telegraph"
reports that the police building remains in the hands of supporters of the federalization of Ukraine, but there are no obstacles to the work of the police.
The unfolding events in the south-east of the country led to the fact that the deputies of the Verkhovna Rada expressed in relation to Turchinov and calling himself Interior Minister Avakov demands to resign.
On the air channel
«112»
passed the plot in which the deputy Yuri Karmazin demanded with Arsen Avakov and Alexander Turchinov, that they have already written a letter of resignation.
Meanwhile, the units of the radical nationalists, who are supported by Kiev, continue to increase their numbers in the Luhansk region and in the Donbas. According to the portal
"Russian Spring"
in the Luhansk region (Lugansk Republic), a young man with a cold
weapons
and the certificate of the "Brotherhood of UPA Warriors". The first interrogations showed that the young man was not going to act alone. Turchinov did not tell Biden about the fact of rampant neo-Nazism and the arming of radicals in Ukraine.