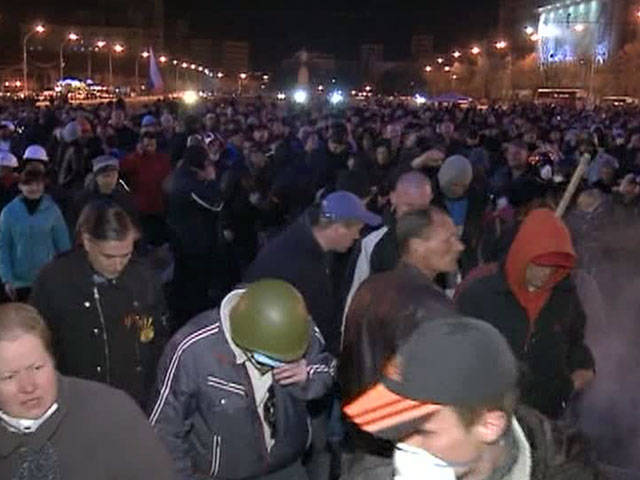 Three residents of Slavyansk that night were killed by unknown persons who attacked a roadblock in the north of the city. Another person in serious condition was sent to a hospital, reports the Russia 24 channel.
The roadblock was attacked a few hours ago - at that moment there were only unarmed locals, who usually inspect cars at the entrance to the city and warn self-defense forces about the appearance of army units. Several vehicles drove up to the roadblock, from which they began to shoot. Self-defense fighters promptly arrived at the scene - two attackers were killed by return fire.
In addition, we managed to capture two cars - the symbols of the "Right Sector" were found in them and a large number
weapons
, moreover, one that is not in service with the Ukrainian army. For example, plastids, smoke bombs and night vision devices made in America. In addition, maps based on aerial photography were found in the machines. The identity of the attackers are now being investigated - in Slavyansk they believe that these are militants of the Right Sector.