Ukrainian media: Russia is behind the dismissal of the director of the concern "Antonov"?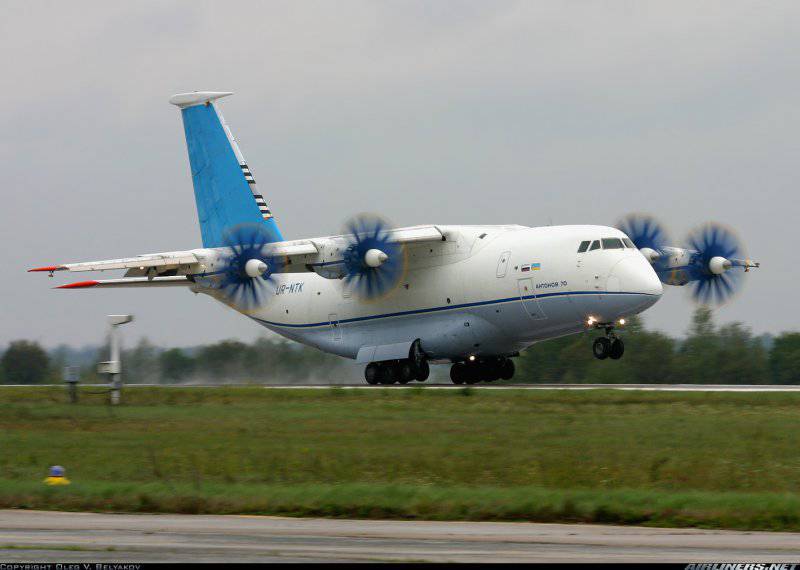 All have long been known to many, and we all know that Ukrainian society is under a hail of propaganda from the "independent" media. But such an absurdity, even I did not expect. This is the clinic !!!! When I open my mail on the Ukrainian portal, I'm starting to be afraid to see the headlines of the Ukrainian media with a side view. Now I will give you an example that is not at all connected with the acute situation in the South-East of Ukraine.
Information:
Thousands of Antonov workers protest against the dismissal of their director. The famous designer Dmitry Kivu was deprived of his post by order of the Ukrainian government without explanation. Later in the cabinet said that they just decided to update aviation industry.

Dismiss Dmitry Kivu ordered personally appointed by Rada of Prime Minister of Ukraine Arseniy Yatsenyuk. The corresponding order has already been published on the website of the Ukrainian government on the Internet. The cabinet officials say they are going to completely update the aviation industry leadership.
And now look carefully Russian
news TV channel details, especially from 2:10
seconds There, a direct hint is sent to the Ukrainian audience who is to blame for the strike of the Ukrainian workers under the new democratic government!
Well, how not to remember here:
Yanukovych was an agent of Putin and wanted to destroy Ukraine, but Putin's agents from the right-wing sector who wanted to destroy Ukraine overthrew him, and then Putin's agents — oligarchs and corrupt officials who wanted to destroy Ukraine — came to power, but Putin's agents in the East revolted against him -– who wanted to destroy Ukraine , but they were prevented by Putin's agent Yulia Tymoshenko wishing to destroy Ukraine
People!!! I'm scared!!! I am afraid that even when famine begins in Ukraine, the people will not rebel against the junta, because they are told that Russia is to blame for this !!!